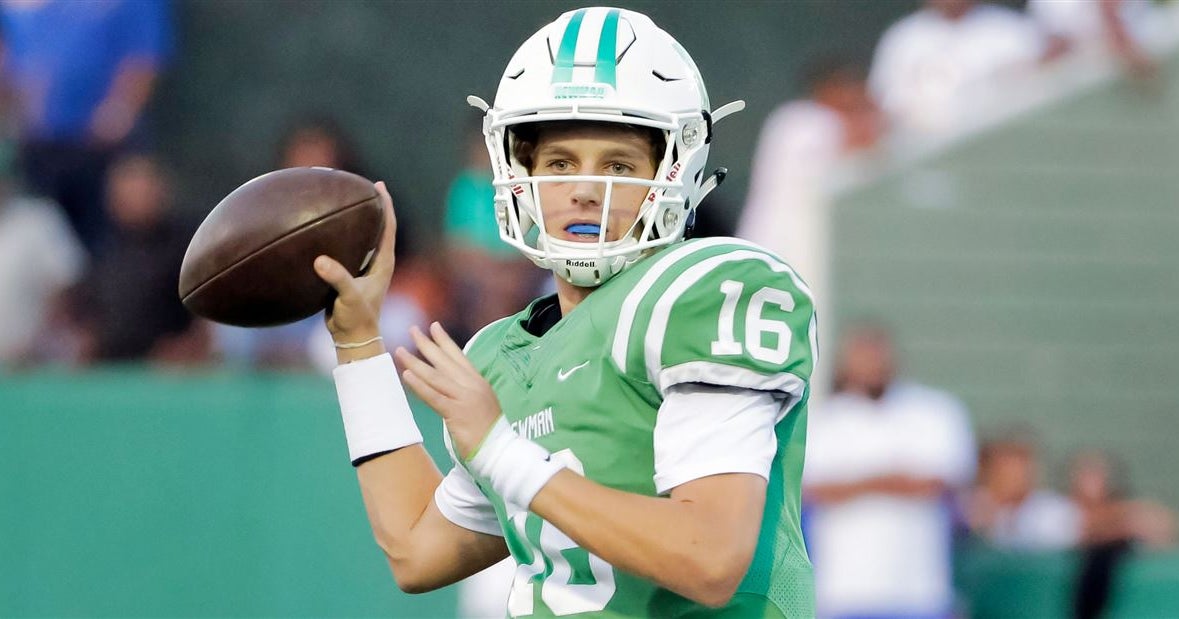 Isidore Newman 2023 quarterback Arch Manning made his national television debut Thursday evening.
He came into the ball game completing over 76 percent of his attempts for 471 yards and six touchdowns with another three rushing scores to his name in a pair of wins.
From the pre-snap checks to knowing where all his options are when the play breaks down around him, the sophomore has tremendous instincts and is mentally prepared.
ESPN's College Football National Recruiting Coordinator Craig Haubert said two things stand out about Manning.
The Manning family has reported offers from Alabama, Boston College, Duke, Georgia, LSU, North Carolina, Ole Miss, Tennessee and Texas.
It's something where they are taking it humbly and any time you have that level of interest it's fantastic and he's doing things slowly and quietly to make the best possible decision.