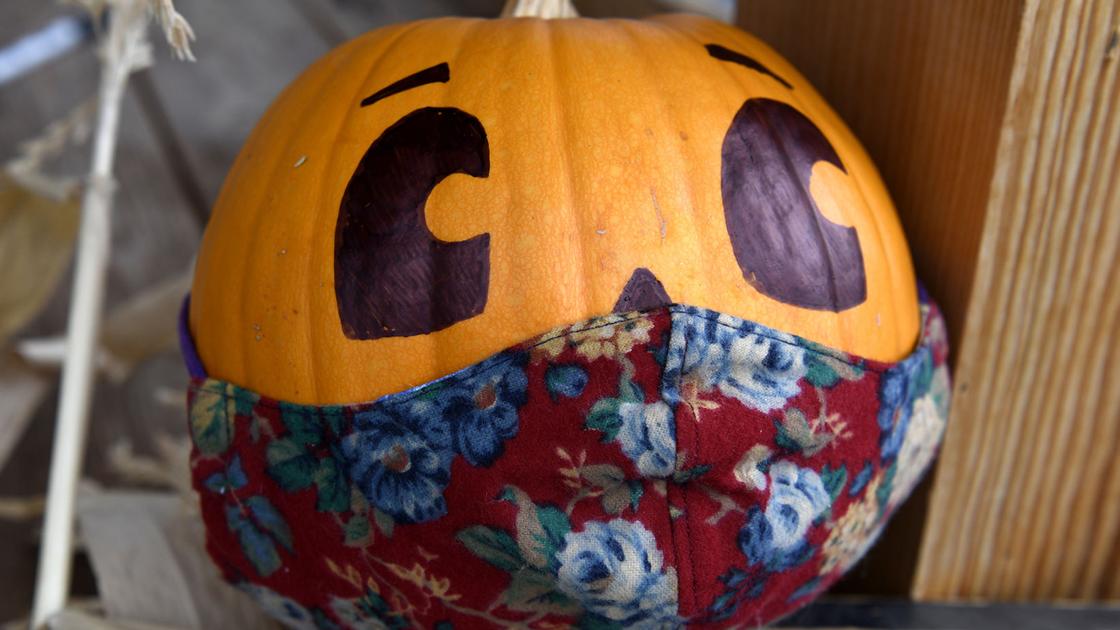 Caroline Stephens, left, the PEAS Farm lecturer, and Miriam Harris, the PEAS Farm caretaker, sit Friday among the pumpkins Garden City Harvest will be selling on Saturday.
Face masks will be required at the PEAS Farm on Saturday for the annual pumpkin sale.
Garden City Harvest will hold its annual pumpkin sale at the PEAS Farm located at 3010 Duncan Drive in Missoula on Saturday, Oct. 17, from 11 a.m. until 3 p.m.
With the rise in COVID-19 cases, the nonprofit has modified the sale this year to require masks.
"Part of the fun of the Pumpkin Sale is to enjoy the farm's beauty and to see where your pumpkin was grown," said Jean Zosel, executive director of Garden City Harvest.
"And your purchase is helping us provide a food safety net for our community."