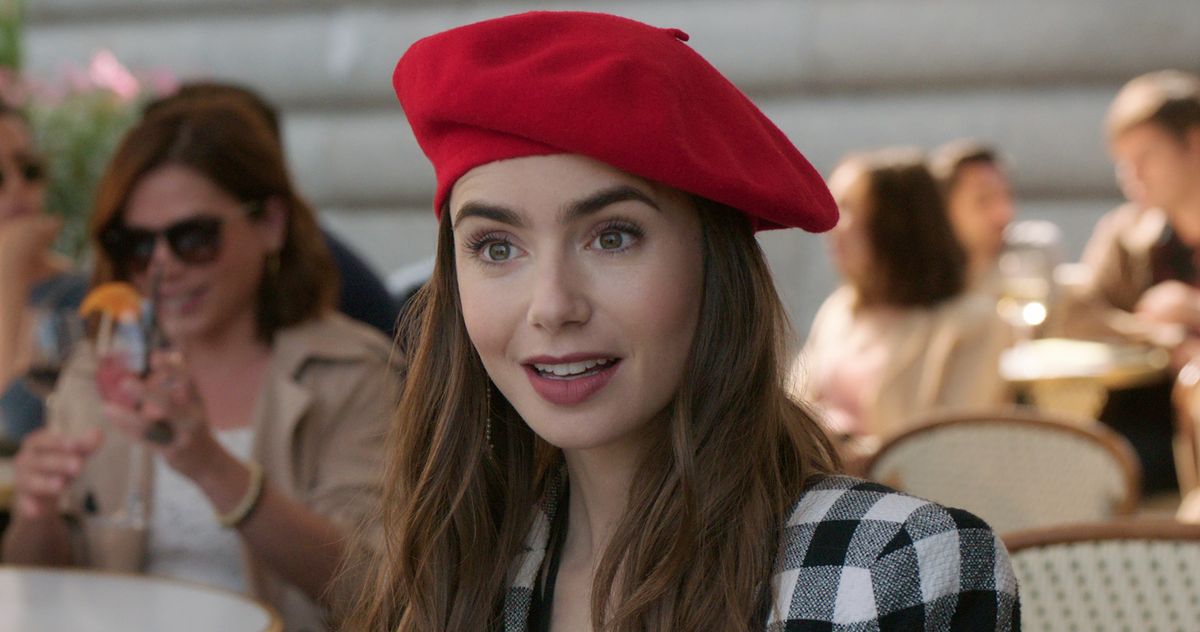 She can't speak a lick of French, and her midwestern warmth and bubbly corporate energy immediately clash with her black-wearing, cigarette-smoking boss, Sylvie (Philippine Leroy-Beaulieu).
Speaking of blouses, the fashion in this show is gorgeous and ridiculous : Emily's wardrobe is a joyous, candy-colored runway of tulle and miniskirts, belts and berets; Sylvie wears only black and sex hair; and Camille (Camille Razat), Emily's French contemporary, exemplifies a Phoebe Philo–era Celine chicness.
Emily seems to be the only feminist around, and it being the city of love, her prudish behavior is irritating at first, but that's probably because I would die to hook up with a random French stranger.
That said, it's nice to see her shut down unwelcome and inappropriate advances, whereas an earlier version of Emily in Paris might have seen her drooling over a gift of lingerie from an older male client.
In spite of this, I can't begin to describe how satisfying it is to watch her fall for her downstairs neighbor, a sexy French chef named Gabriel, played by a disgustingly hot Lucas Bravo.
So if you want to be delighted, if you want to feel the way you did the first time you watched The Lizzie McGuire movie when she toured Rome on a moped with the Italian hottie, crack open a bottle of Sancerre and check out Emily In Paris .