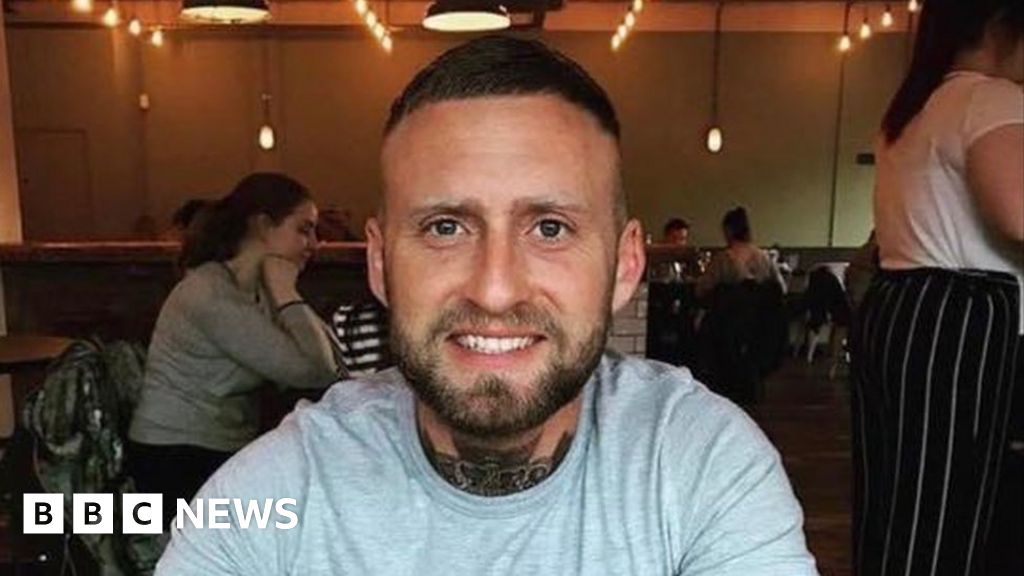 image captionDee Brotherston runs football coaching sessions for children across Northern Ireland
But in March the UK went into lockdown, forcing him to pause his plans and now, like many other business owners, he is back in the same position after new Covid-19 rules were introduced .
"That in itself is degrading when you are a proud working man and you have to ask for help because your livelihood has been removed through no choice of your own," he told BBC News NI.
From Monday, schools will close for two weeks and will not remain open to facilitate childcare for children of essential workers, like they did the first time round.
Dee had planned to run a Halloween football camp, which would provide a significant income boost, but this has now been scrapped, like his Easter and summer schemes.
Dee has a message for politicians: "Your decisions have put people on the breadline and, in these times of hardship, it's a real slap in the face that not only have your own financial situations been untouched, you gave yourselves a pay rise .