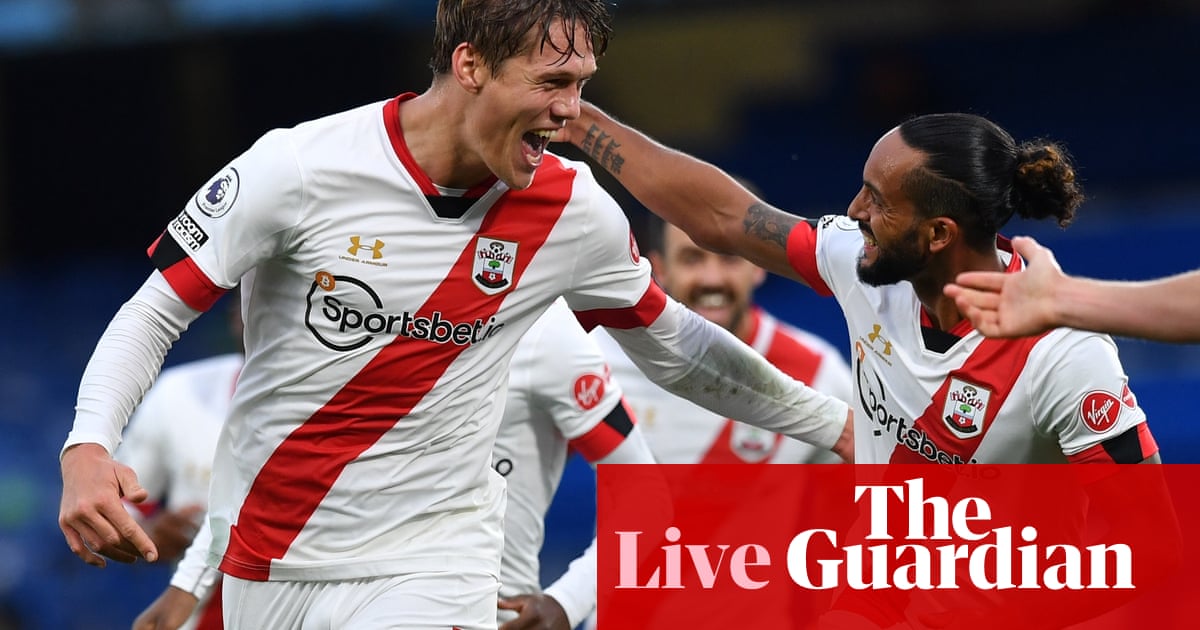 Chelsea looked home and hosed in the first half after Timo Werner put them two up, but Danny ings gave his side a platform on which to build before the break.
80 min: BT Sport commentator Ian Darke takes advantage of a lull to advertise his emplyers' Pay Per View match between Sheffield United and Fulham tomorrow.
Their hosts can only half clear and after some very neat one-two passing on the edge of the area, Danny Ings pulls a low diagonal effort no more than a foot wide of the upright.
48 min: Ben Chilwell gets booked after losing the ball to James Ward-Prowse courtesy of a poor touch, then grabbing the Southampton midfielder's shirt to halt his progress.
46 min: Chelsea get the second half started, after the players of Southampton join them on the pitch following their long trek from the Stamford Bridge medical centre, which they are using as a dressing-room.
They were in complete control and Southampton's goose looked well and truly cooked, but a late goal from Danny Ings has given them plenty of hope ahead of the second half.