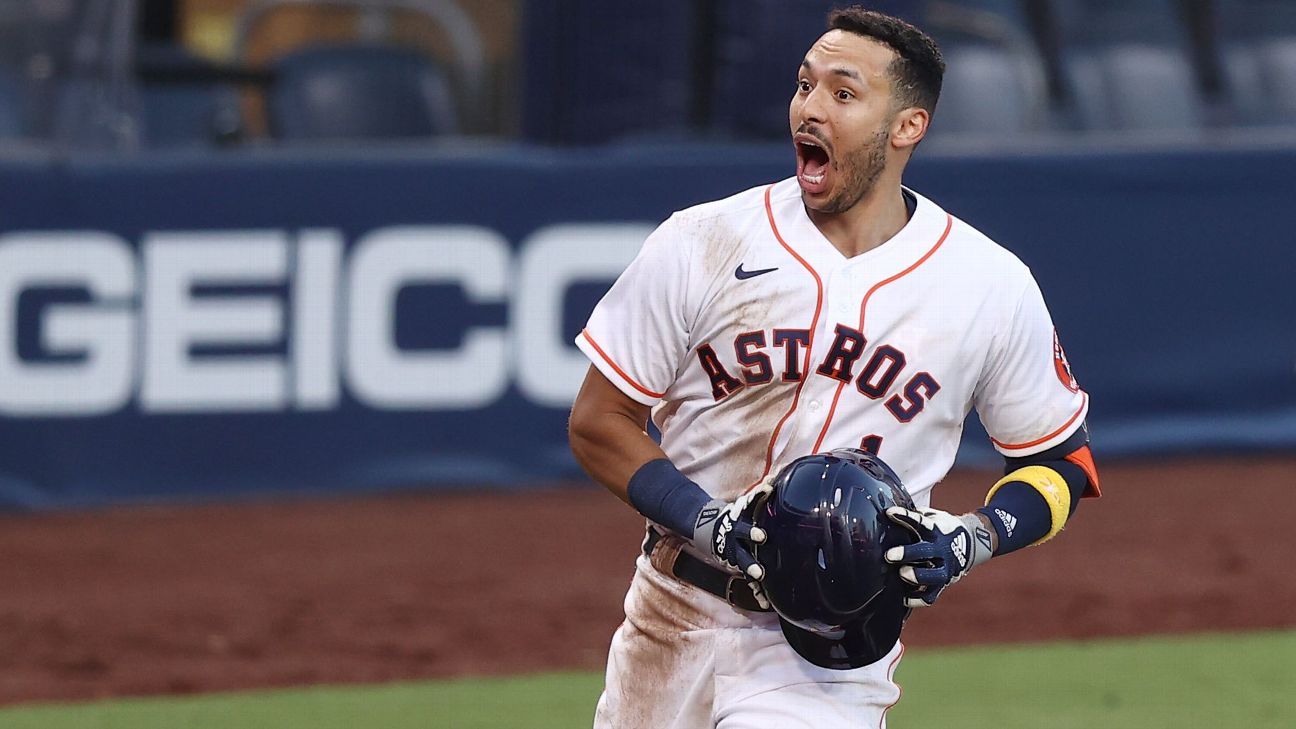 Correa hammered a home run to center field with one out in the bottom of the ninth inning, lifting Houston to a 4-3 win over the Tampa Bay Rays on Thursday night in San Diego.
Correa turned around a 96 mph fastball from Rays closer Nick Anderson and deposited a 416-foot drive to center, as outfielder Kevin Kiermaier climbed the fence and watched helplessly as the ball sailed over his head.
Only the 2004 Boston Red Sox ever have forced a seventh game in such scenarios; they beat the New York Yankees in the ALCS before winning their long-awaited World Series.
When Correa finally completed his 11-second jog around the bases, bedlam broke out at home plate as the Astros celebrated another day of staving off elimination.
Correa, who became the third player to hit two game-ending homers in postseason history (David Ortiz, Bernie Williams), called the celebration "surreal".
As for the Rays, it was an abrupt turnaround after Tampa Bay had tied the contest on Ji-Man Choi 's eight-inning homer, putting them on the brink of finishing series and winning the AL pennant for just the second time in franchise history.