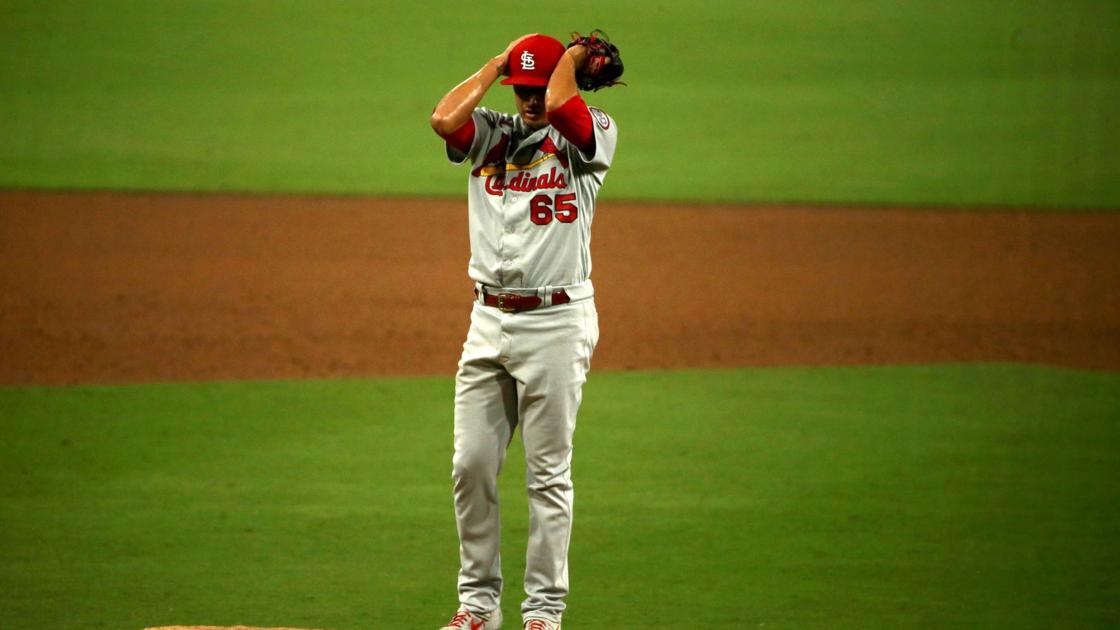 But, in stunning fashion, Fernando Tatis Jr., and Manny Machado cracked homers off Giovanny Gallegos to tie the game in the sixth inning.
But sacrifice flies by Harrison Bader and Kolten Wong, who had four runs batted in for the night, drew the Cardinals close at 9-8 in the eighth inning.
Ponce de Leon fanned the next two hitters but Tatis Jr., hit a two-run homer to the opposite field in right, punctuating the moment with a theatric bat flip.
Lefthander Austin Gomber walked another run home but then struck out both Trent Grisham and Fernando Tatis Jr., as Game 2 got a lot tighter at Petco Park.
Wainwright escaped a two-on, one-out spot in the San Diego third by getting Fernando Tatis Jr., on a checked-swing, foul-tip strikeout and then he froze Machado with a called strike on a full count and it remained 4-0.
A Cardinals win, either Thursday by Adam Wainwright, or on Friday behind Jack Flaherty, will propel them to next week's division series likely against Los Angeles, but possibly Milwaukee.