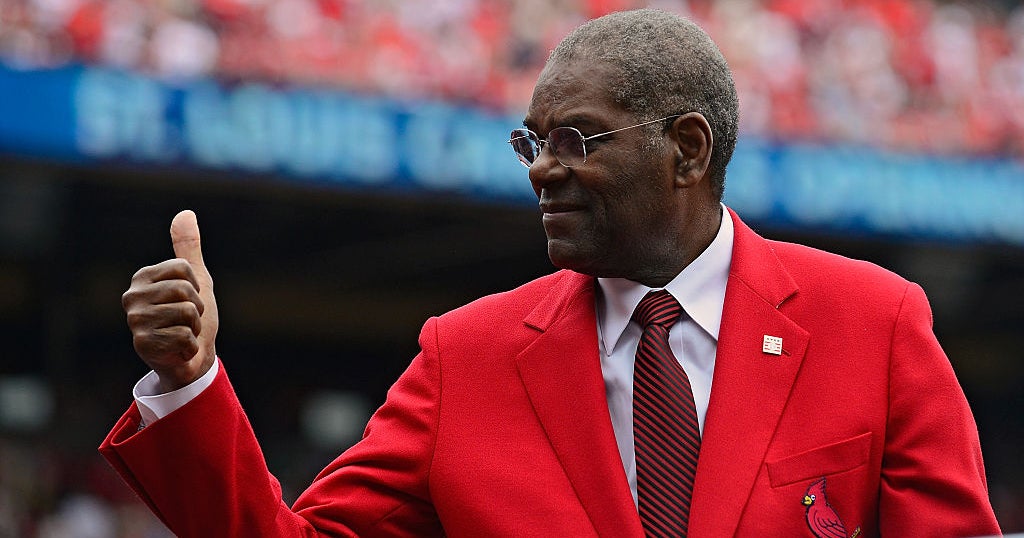 According to a report by the , Cardinals legendary pitcher Bob Gibson died Friday after a bout with cancer.
"Gibson, like [Stan Musial] a rarity who played his entire career (1959-75) with the Cardinals, set club records for games won at 251 and complete games at a staggering 255, let alone a franchise-best 56 shutouts, strikeouts (3,117) and innings pitched at 3,884."
Gibson compiled a modern-day best earned run average of 1.12 while winning 22 games and throwing 13 shutouts to lead a parade of pitching dominance in baseball and, for 1969, the height of the mound was lowered by 33 percent, from 15 inches to 10."
He was a first-ballot electee into the National Baseball Hall of Fame and Museum," The Post-Dispatch wrote in its obituary of Brock.
On June 15, 1964, the Cardinals acquired Brock, a raw, 24-year-old outfielder from the Chicago Cubs in a trade that cost them popular righthander Ernie Broglio, who had been an 18-game winner for them the prior season although he was 3-5 in 1964 and perhaps injured.
'We thought it was the worst trade ever,' said Hall of Fame pitcher Bob Gibson."