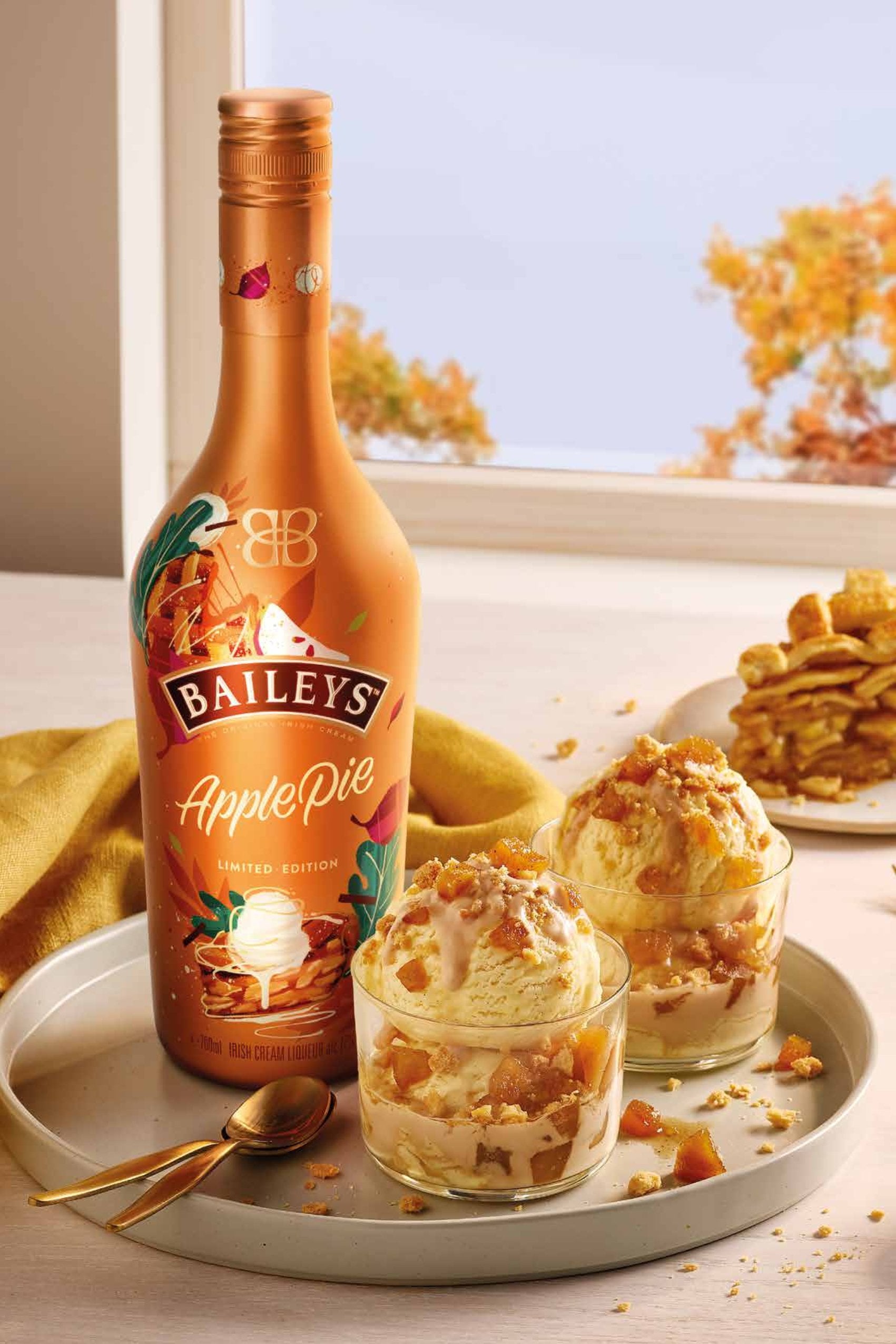 The makers of the original Irish cream liqueur have put a seasonal twist on the classic beverage to create Baileys Apple Pie.
The last addition to the Baileys line-up contains a blend of apple pie flavours, including vanilla ice cream, cinnamon and spice, in homage to the nostalgic dessert we all grew up with.
Cant wait to drink it..." one person wrote, while another agreed, adding: "Oh my god, I wish they would do miniatures of all the baileys flavours, I could have a different one every night."
Another commented: "If red velvet was the step too far, then what the fresh hell is Apple Pie Baileys?"
Speaking of the launch, Danielle Merry, head of ecommerce and marketing at The Bottle Club, said: "There is something intrinsically comforting about the taste of apple pie and as we head into autumn, Baileys Limited Edition Apple Pie Liqueur is the ideal beverage to appreciate with the change of season."
The limited-edition offering is made using the same ingredients as a standard Twix with its biscuit base, caramel and chocolate topping.