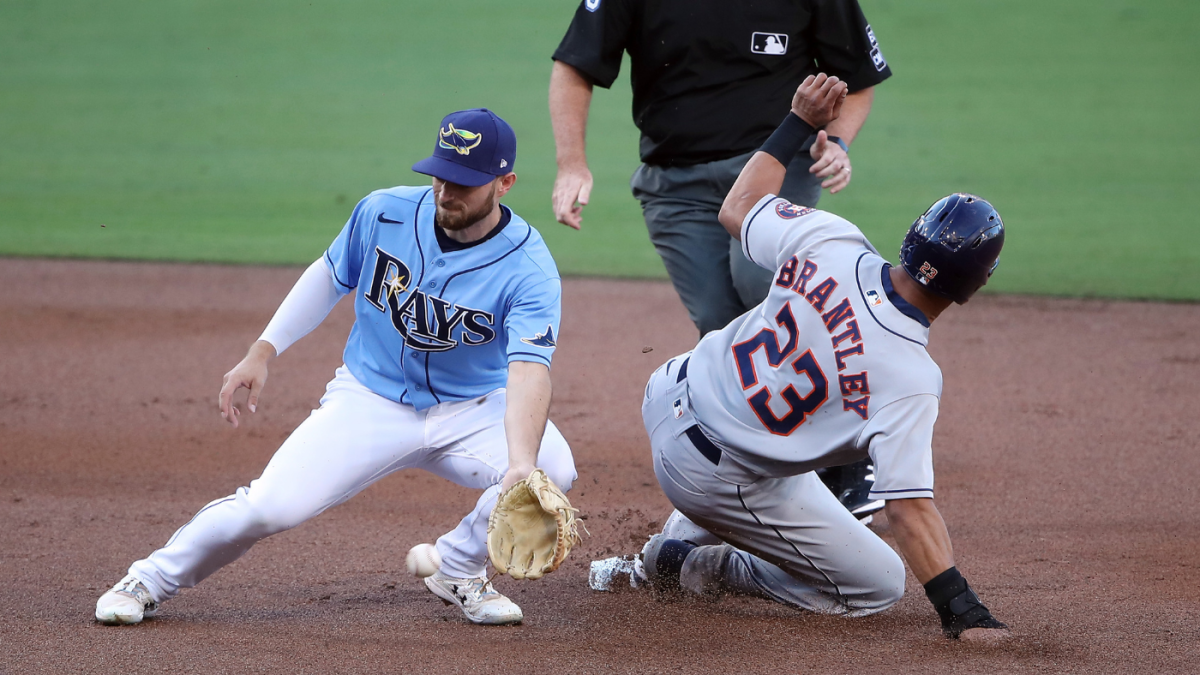 Btw, the double play hit into by Gurriel dropped the Astros' chances of winning Game 1 by a whopping 34.7 percent.
Those two double plays turned by the Rays loom incredibly large right now.
Gurriel bangs into a first pitch double play to end the threat.
Loup facing the middle of the order with a one-run lead in the eighth is a pretty good sign Anderson, Fairbanks, and Castillo are really limited.
Gotta say, I like the layer of considerations added by the pitching change rule.
more heavy traffic for Astros, more escaping from the Rays pitching staff