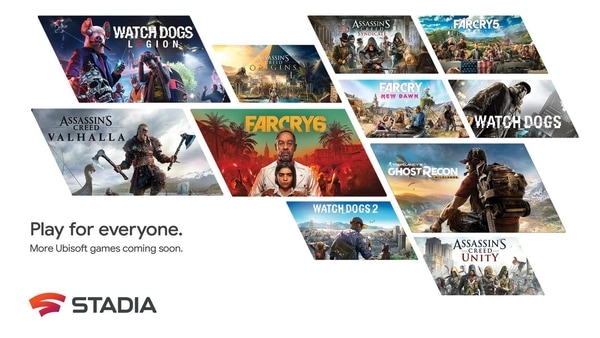 Although it didn't face a successful launch, the firm has continued to expand its library ever since.
Google's Stadia has announced a bunch of titles that game developer and publisher Ubisoft will bring to the platform.
"Ubisoft is set to bring new games from your favorite franchises to Stadia, including adventures within the worlds of Far Cry, Watch Dogs, Ghost Recon, and Assassin's Creed.
That means the ability to experience crowd-favorites like Watch Dogs 2, Assassin's Creed Syndicate, or Far Cry 5 across all your favorite devices when they arrive on the Stadia store starting in Holiday 2020," stated the firm .
Adding to these are the new series from Ubisoft, Watch Dogs: Legion, Assassin's Creed Valhalla, and Far Cry 6.
Watch Dogs: Legion will arrive on October 29, while Assassin's Creed Valhalla and Far Cry 6 will come on November 10 and February 18 next year.