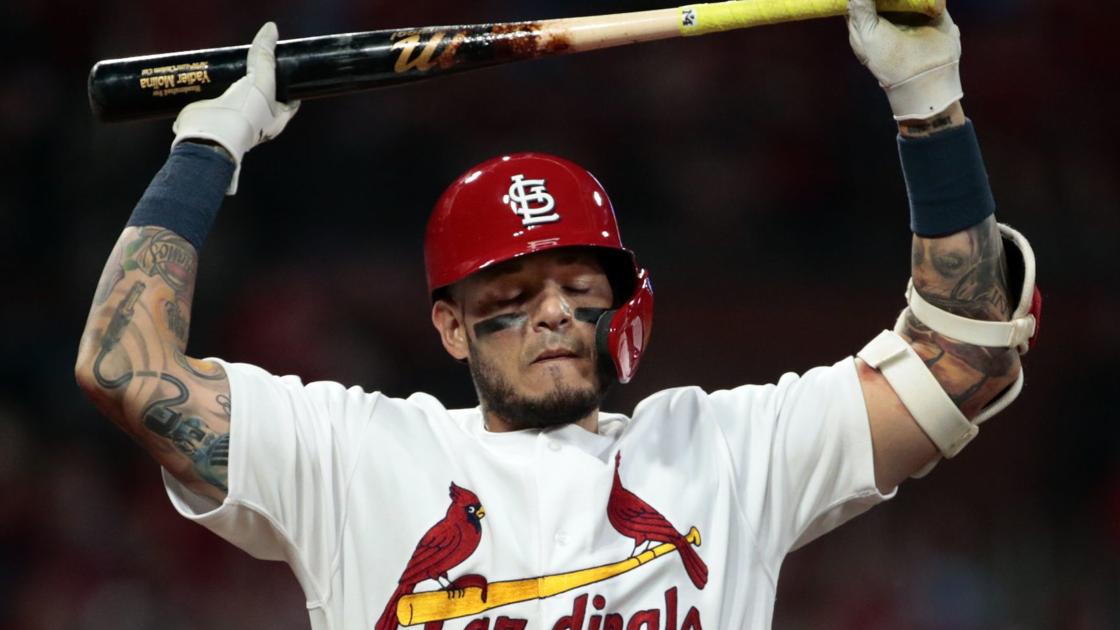 St. Louis Cardinals Yadier Molina strikes out swinging in the fourth inning against the Milwaukee Brewers at Busch Stadium on Monday, April 22, 2019.
MILWAUKEE — Each time the Cardinals have found themselves on the precipice of disaster this season -- returning from 17 days of quarantine, a bullpen threadbare from reach use, a losing streak -- Adam Wainwright has been the pitcher next up in the rotation.
Tyler O'Neill's homer -- apparently using Dexter Fowler's bat -- cut the Brewers' lead in half in the second inning.
Molina had his hand whacked by Ryan Braun's bat during a seminal moment in Tuesday night's Brewers romp.
Counsell remained behind a wall of his players as Shildt came to the top step of the Brewers' dugout and shouted into it after hearing an insult flung from it.
That will include any news, notes, quotes, anecdotes, or the inevitable shenanigans that will happen when these two teams stuff five games into 50 hours.