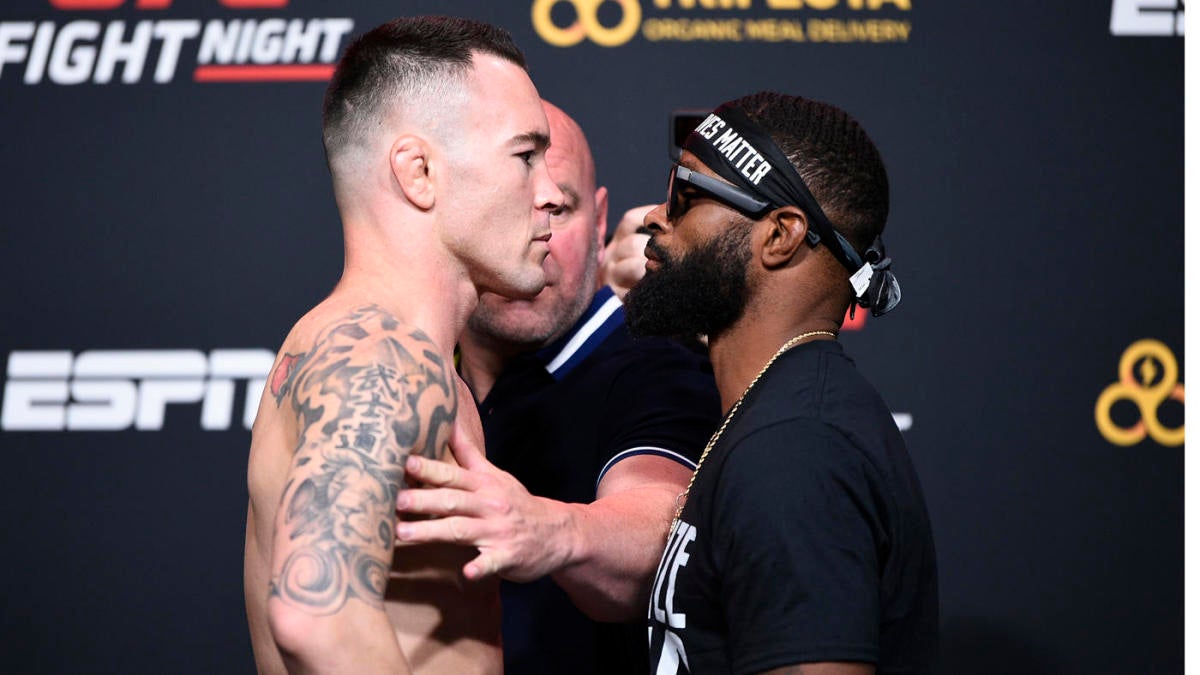 Round 5: Woodley's corner told him he needs a finish to win, which is entirely accurate and he comes out and moves backward as Covington pressures.
Covington continuing to hold the clinch, both men landing small strikes but nothing meaningful.
Action resumes after the doctor checked out Woodley and he comes out aggressively but without landing as Covington cracks with body kicks.
Woodley has to abandon the guillotine choke set-up and they break back to distance on the feet once again.
Covington throws a flying knee that misses and then pushes forward into another clinch that Woodley eventually breaks without any significant damage for either man.
Round 2: Woodley opened with a combination but missed the punches and Covington came back with a more effective sweeping hook.