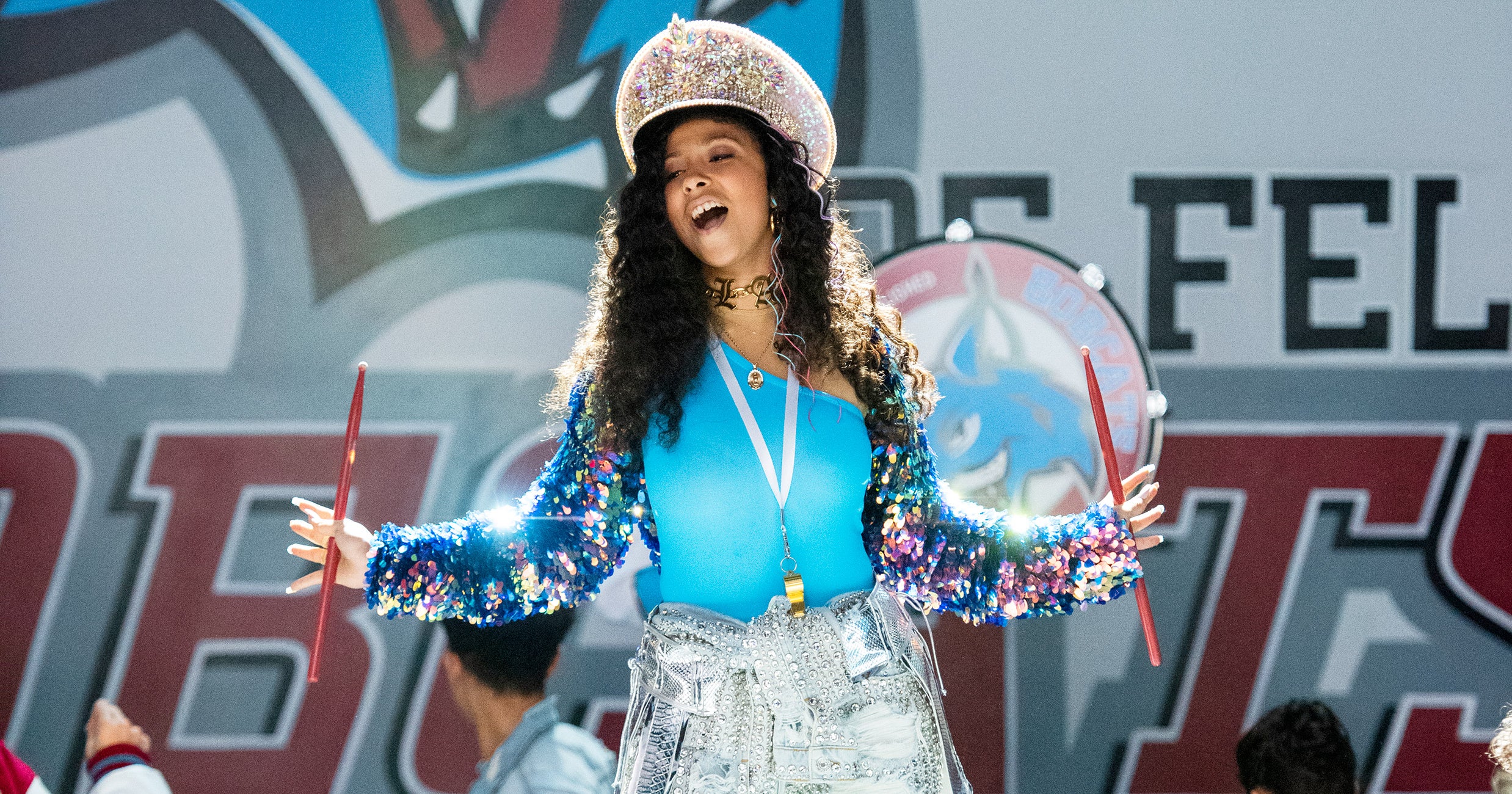 For her most recent project, Netflix musical series Julie and the Phantoms , An, whose resume includes American Idol , Step Up All In , and So You Think You Can Dance, even picked up scissors more than a few times for some creative tailoring — cutting decorative elements out of boots to place on a blouse, and turning a dress that didn't fit into a jacket.
Then, things get weird: The ghosts of three young musicians who died in the '90s (played by Charlie Gillespie, Jeremy Shada, and Owen Joyner) appear in her mom's old music studio.
As she goes from being unable to perform in even a classroom setting to singing on the stage of the biggest music venue around, her wardrobe evolves from a sweater featuring a smiley face, jeans with sun-patches, and oversized slippers to crystal-adorned jackets and tulle skirts.
"Julie is in mourning for her mother, so I wanted to be able to tell a story through costume, where, in the beginning, she is kind of hiding under a hat and under the hood and wearing more of an oversize fit, and then eventually she starts to walk into her own," says An.
While Dirty Candi's costumes, with each girl dressed in a specific candy-colored top and wearing a matching wig, appear to draw from K-Pop, according to An, her biggest inspiration was the bright, iridescent hues of Jolly Ranchers.
While luring Luke (Gillespie), Reggie (Shada), and Alex (Joyner) into the club, Caleb wears a rich purple velvet suit custom-made by British designer Joshua Kane.