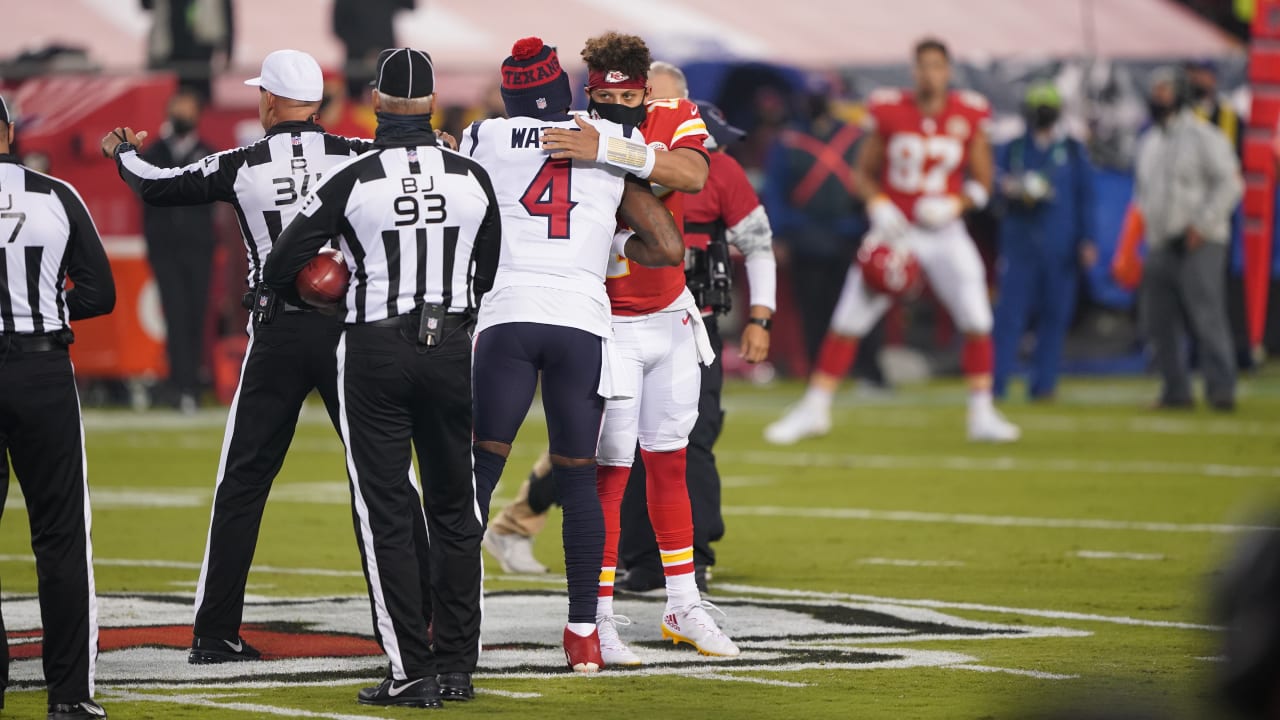 Players from Houston Texans remained off the field during the playing of the national anthem in a demonstration against racial injustice before the start of their season-opening game against the Kansas City Chiefs at Arrowhead Stadium.
The Chiefs, many of them locking arms, were on the field for the playing of the anthem and both squads gathered together thereafter prior to kickoff for a moment of unity.
Defensive end Alex Okafor was the only Chiefs player to take a knee, raising his right hand during the anthem.
Led by captains and quarterbacks Patrick Mahomes of the Chiefs and Deshaun Watson of the Texans, players and coaches then gathered at midfield and interlocked arms.
And I don't intend to," Goodell said in an interview on Emmanuel Acho's YouTube series Uncomfortable Conversations with a Black Man.
Using NFL games as a platform to peacefully protest has long been discussed in the ongoing plight for social justice and racial equality that was ignited following the killing of George Floyd, a 46-year-old Black man, on May 25 in Minnesota while in the custody of Minneapolis police.