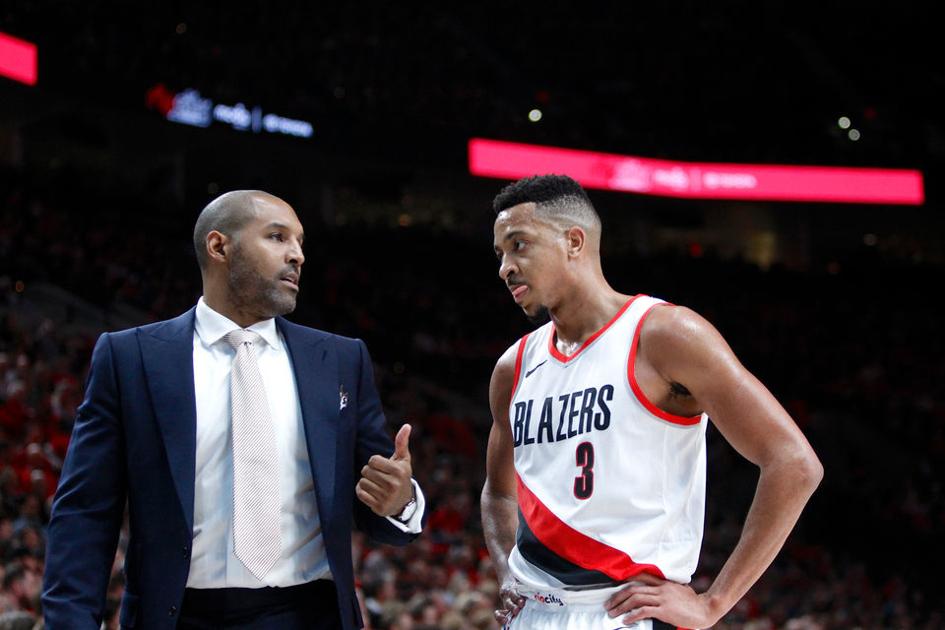 In seven seasons as an assistant coach with the Portland Trail Blazers, David Vanterpool gained a reputation for aiding in the development of the team's high-scoring backcourt.
Vanterpool, whose name frequently appears in the head coaching rumor mill, has a track record of working with stars and role players.
"The majority of the league is closer to me than LeBron James, Michael Jordan and Kobe Bryant," Vanterpool told the Star Tribune.
A Silver Springs, Maryland, native, Vanterpool played four seasons at St. Bonaventure in upstate New York.
Vanterpool got back into the NBA by accepting a job as director of player personnel with the Oklahoma City Thunder.
Pat Connaughton, who spent the first three seasons of his career in Portland before signing with Milwaukee, praised Vanterpool's work on the player development side.