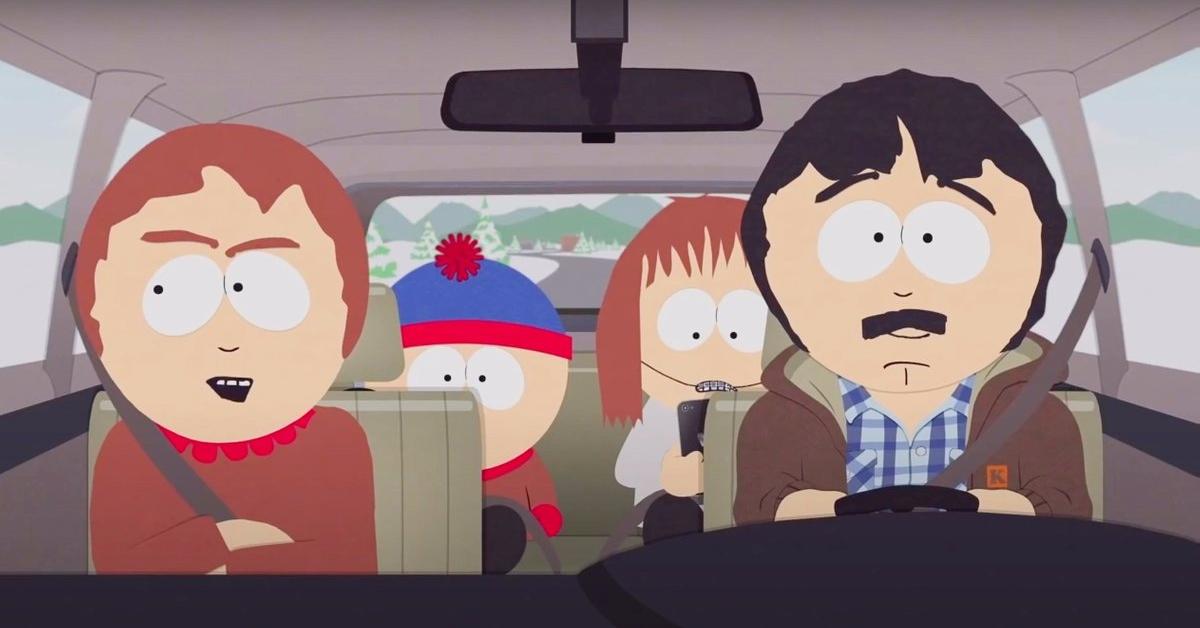 During the episode, Stan's father, Randy Marsh, will "come to terms with his role in the COVID-19 outbreak" and capitalize on the profitable pot market during this time with his business.
In the trailer for the upcoming special, South Park will showcase "2020 problems," which includes people have to wear face masks / shields and kids having plexiglass barriers around their desks.
In honor of the upcoming special, the characters from the long-running comedy series were unveiled as cardboard cutouts at the Denver Broncos game on Sunday, Sept. 27.
South Park creators Trey Parker and Matt Stone are reportedly huge fans of the NFL team after both growing up in Colorado.
With masks firmly displayed on their faces, all 1,800 characters from the town of South Park were sitting in the crowd in Empower Field at Mile High.
According to Comedy Central, the cost of production of the cutouts will be matched and donated to The Broncos Foundation (via The Hollywood Reporter ).