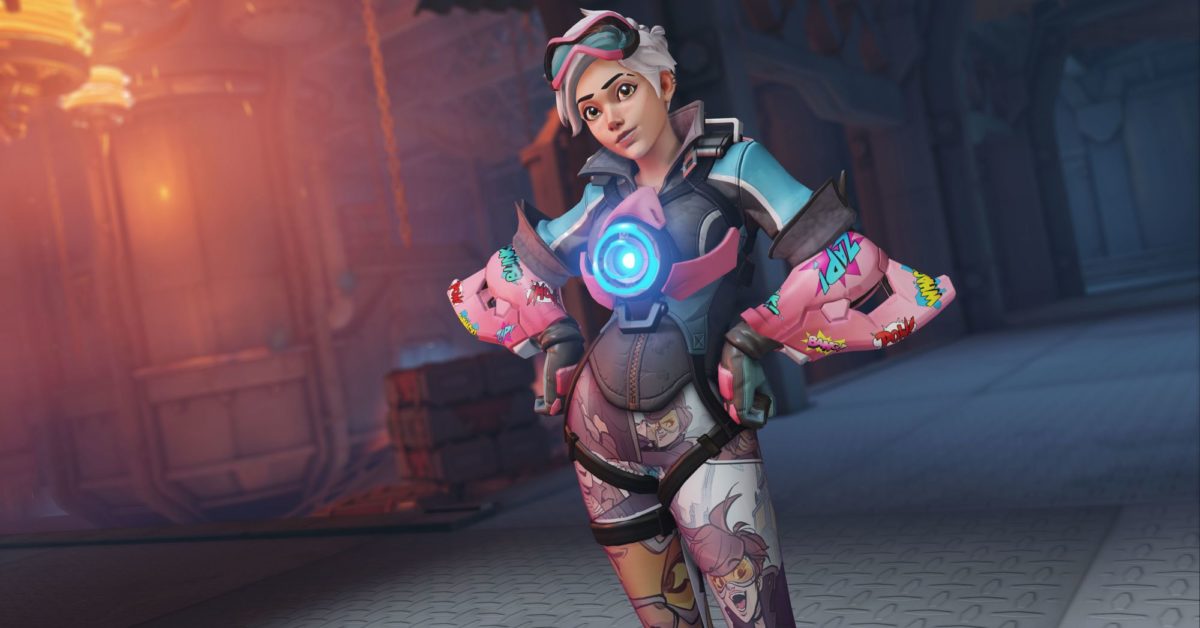 To go with the comic book release, the game has launched a special Tracer event that will run until September 28th, giving players a chance to earn limited-time rewards including a player icon, sprays, voice lines, and the new Comic Book Tracer epic skin that you see here.
Tracer channeling a bit of Ravishing Rick Rude with her face on her own Overwatch gear, courtesy of Blizzard.
Illustrated by New York Times bestselling comic artist Babs Tarr and written by Eisner Award winner Mariko Tamaki, the series focuses on the life of young Tracer in the streets of London.
These rewards have voice lines, so tune into any Twitch streamer playing Overwatch now through September 28 to earn these six Tracer's Comic Challenge sprays!
He has been a lifelong geek who can chat with you about comics, television, video games, and even pro wrestling.
He can also teach you how to play Star Trek chess, be your Mercy on Overwatch, recommend random cool music, and goes rogue in D&D.