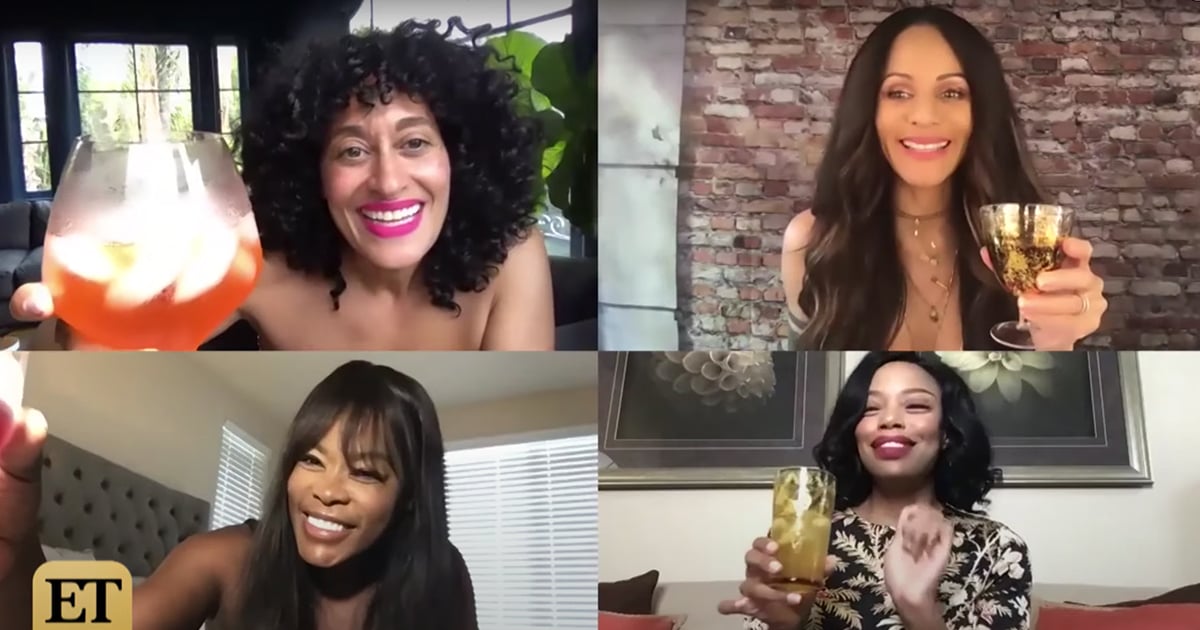 The cast of Girlfriends took a nostalgic trip down memory lane — all the way back to 2000 — when they virtually reunited on Friday.
The core four women of the hit '00s sitcom — Tracee Ellis Ross (Joan), Jill Marie Jones (Toni), Golden Brooks (Maya), and Persia White (Lynn) — hopped on a Zoom call to celebrate the show's 20th anniversary and its recent release on Netflix.
The actresses sat down (with drinks, of course) to discuss how they'd grown up together in real life, their hilarious ongoing group chat, and the lasting impact of Girlfriends , which followed the lives of four Black women.
Brooks added, "We all come from four different walks of life, and we had to honor each of our journeys and what that dynamic felt like to us."
"We can't win every battle and we're here to do our jobs, but we tried our best when it came to not objectifying the perception of Black women and our own struggles.
Watch the girlfriends' full, unfiltered conversation above, and get ready for some laughs.