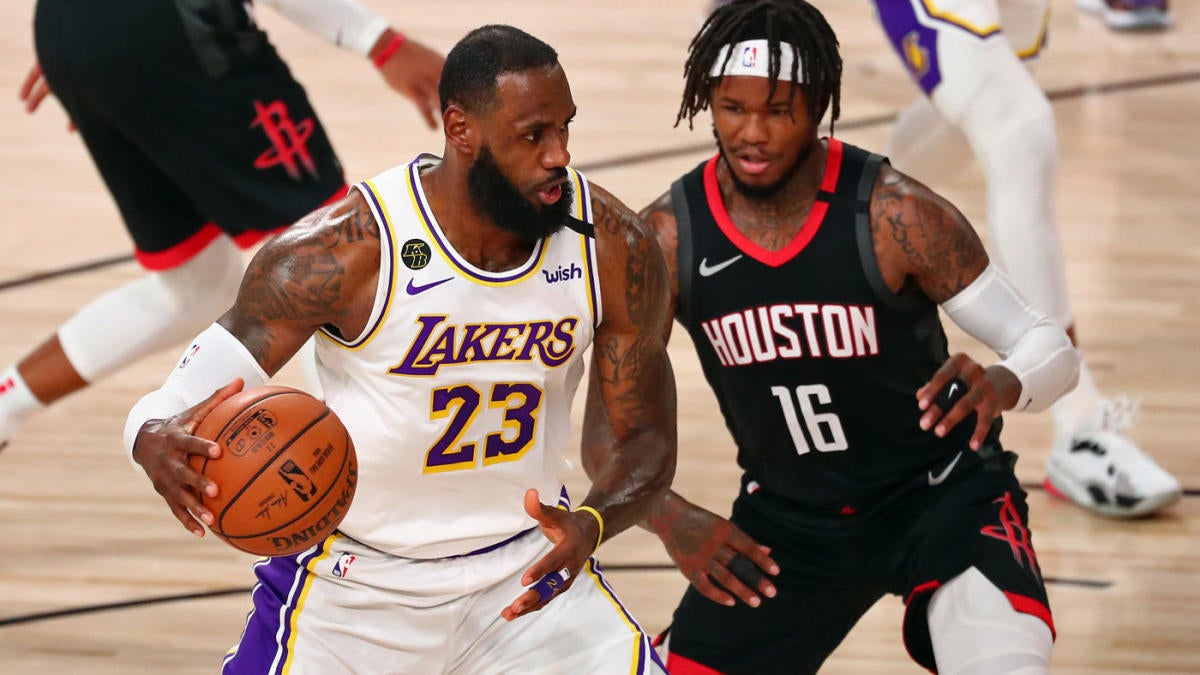 This is normally when LeBron would take his break, but will Vogel be a bit more aggressive in such an important game?
LeBron get back on defense come on man, you can't give up points complaining.
LeBron races to Harden so quickly he can't identify the open man, and there's not enough time on the shot-clock to get him the ball back.
Gorgeous dime there by LeBron, but it starts with AD making it out of the double.
Danny Green ties the game, but these transition entry passes to AD are so precarious against Houston.
They're a great way to get him post touches against normal teams, but they're so susceptible to swats.