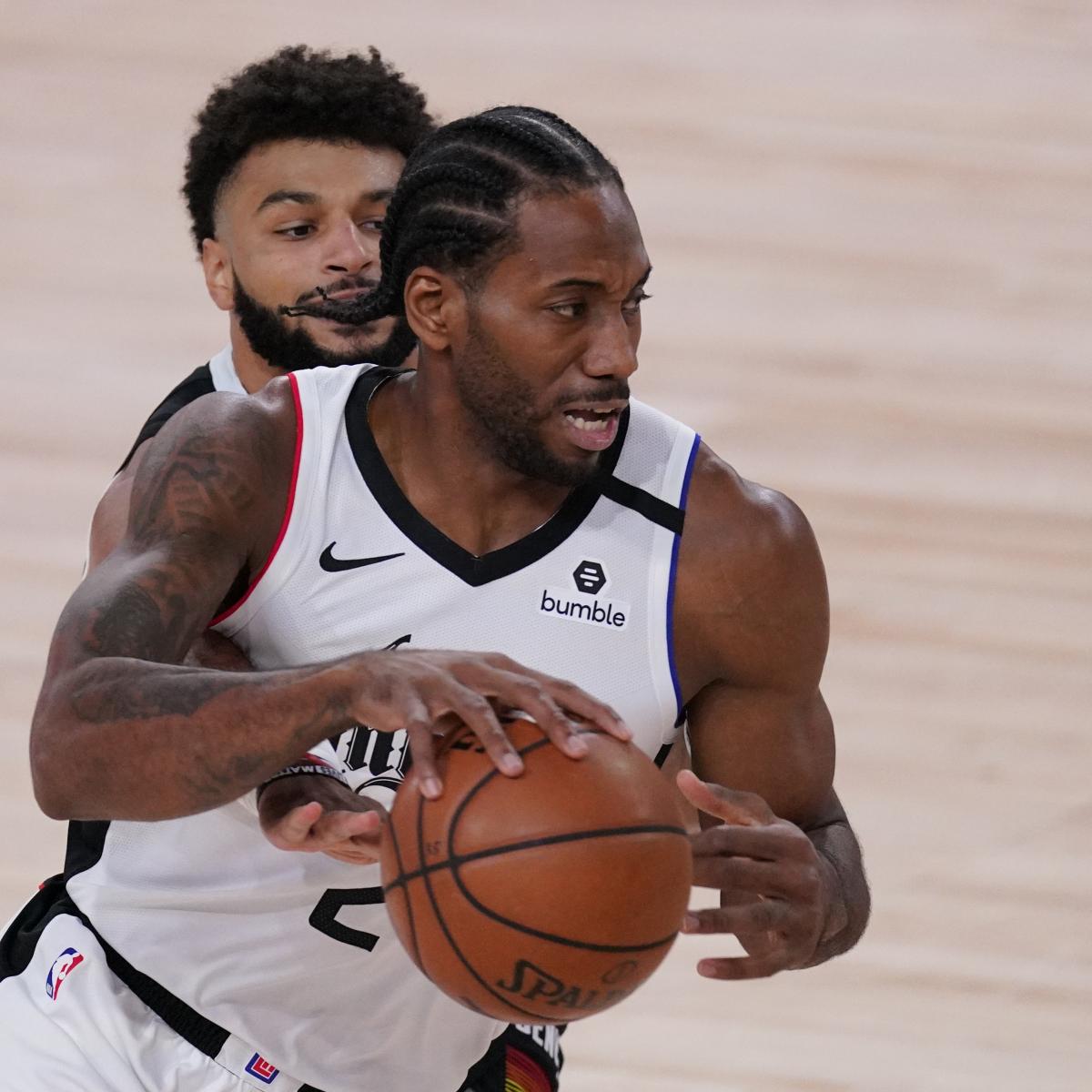 The notion that any team can "turn it on" or talent its way to wins and championships is thrown around often, bordering on haphazardly, but the actual concept tends to be most accurate when looking at entrenched cores—nucleuses consisting of players familiar not only with postseason stakes but one another.
They showed us why, again, during their Monday night victory over the Denver Nuggets , a 113-107 win during which they went through the motions, hinting at both dominance and vulnerability and seesawing along in a way that would've cost lesser teams the game long before crunch time.
Though they won free agency last summer without obliterating their supporting cast, they still brought in two superstars who upended an egalitarian pecking order.
Continuity hasn't been a strength for the Clippers.Mark J. Terrill/Associated PressAnd yet, despite the Clippers' relative newness, despite the stop-and-start roster complexion, they are afforded a benefit of the doubt most recently ascribed to the dynastic Golden State Warriors and former Eastern Conference czar LeBron James.
The Nuggets missed a good amount of quality looks and are putting up more of a fight than most anticipated, and the level of competition won't get any easier from here.
George became a punchline for much of the first round because social media revels in the reflexive, but he's still that guy —the one who can turn in next-level defensive outings against star scorers and float your offense for stretches.