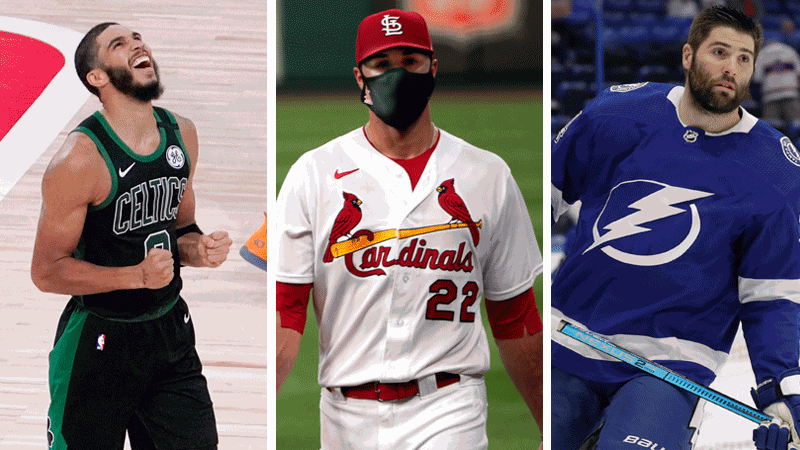 Open up a bottle of Vess, turn on every screen you've got and get ready for an insane St. Louis sports night.
On a team with a 2020 All-Star ( Kemba Walker ), a former All-Star ( Gordon Hayward ) and a rising star ( Jaylen Brown ), Tatum has become the unmistakable driving force.
Well, if we're doing this Boston thing, we might as well also keep an eye on the Red Sox game tonight — Collinsville, Ill., native Tanner Houck , who pitched for Mizzou, is starting in his Major League debut.
Following the doubleheader inning-eating brilliance of "KK" Kim and Daniel Ponce de Leon , Flaherty starts Tuesday in a rare "singleheader" for the Cardinals this week.
The Oakville product and forever fan favorite in St. Louis plays a familiar brand of hockey for his new team — heavy and hungry.
And he's had additional motivation this season — his mother, Patti Maroon , is recovering from radiation treatment for breast cancer .