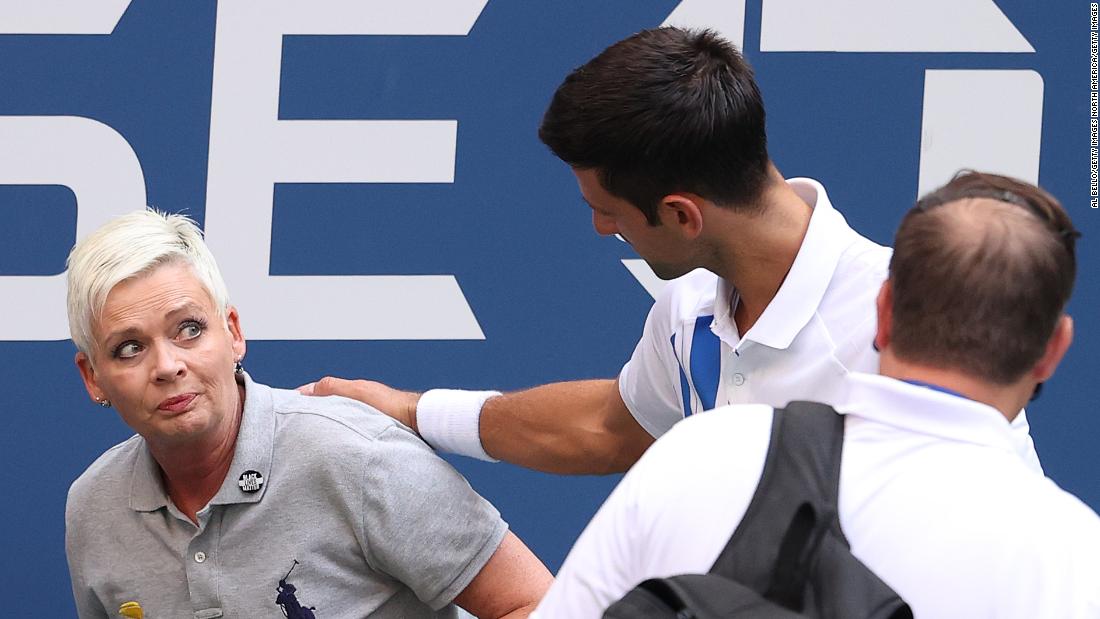 Djokovic left Flushing Meadows without speaking to the media, but did write an apology on his Instagram account, saying he was "extremely sorry to have caused her such stress."
First, he arranged a tournament in Croatia which failed to observe social distancing regulations and resulted in him and a number of top players testing positive for Covid-19.
Nick Kyrgios, often dubbed the "bad boy" of tennis' current generation, posted a tongue in cheek Twitter poll asking what his punishment would have been in the same situation.
Former British tennis player Tim Henman, who was disqualified in similar circumstances when he hit a ball girl at Wimbledon in 1995, believed Djokovic made a mistake by not facing up to the media following the incident.
Former tennis player Steve Darcis jokingly gave credit to the one person who was able to break Djokovic's winning run -- the line judge.
With the French Open set to start at the end of the month, the world No.1 still has an opportunity to add to his all-time tally during this curtailed season -- but has the Serb tarnished his reputation?