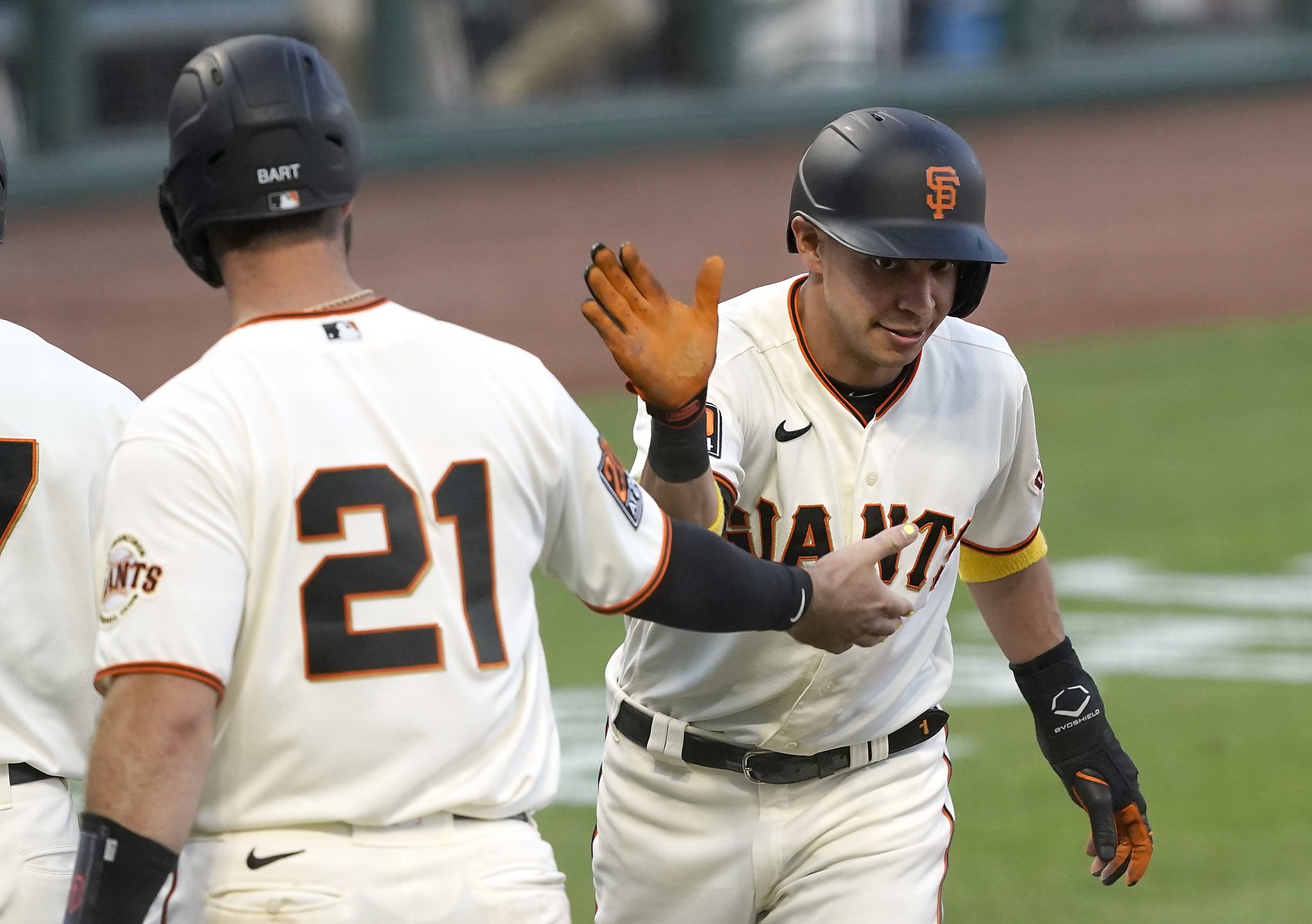 For a team that finally returned to the .500 plateau and has designs on reaching the playoffs, the Giants can't afford injuries to key players these days.
The Giants, who beat the Diamondbacks 4-2 Monday night to reach .500 (21-21) for the first time since they were 5-5, lost left fielder Alex Dickerson, who limped off the field in the fourth inning after fouling a pitch off the inside of his right knee.
Third baseman Evan Longoria was scratched hours before the game with glute soreness, so Pablo Sandoval started at third for the first time this year.
Sandoval began the inning by drawing a walk, and Ruf punched a two-run to center to break a 1-1 tie.
"When you've got something outside the baseball field, especially when the season stopped because of (the pandemic), you worry about it a little bit more, especially when my two kids are high risk."
Reliever Junior Guerra walked his first batter, Brandon Belt, to force in the fourth run, the most Gallen has given up in his career.