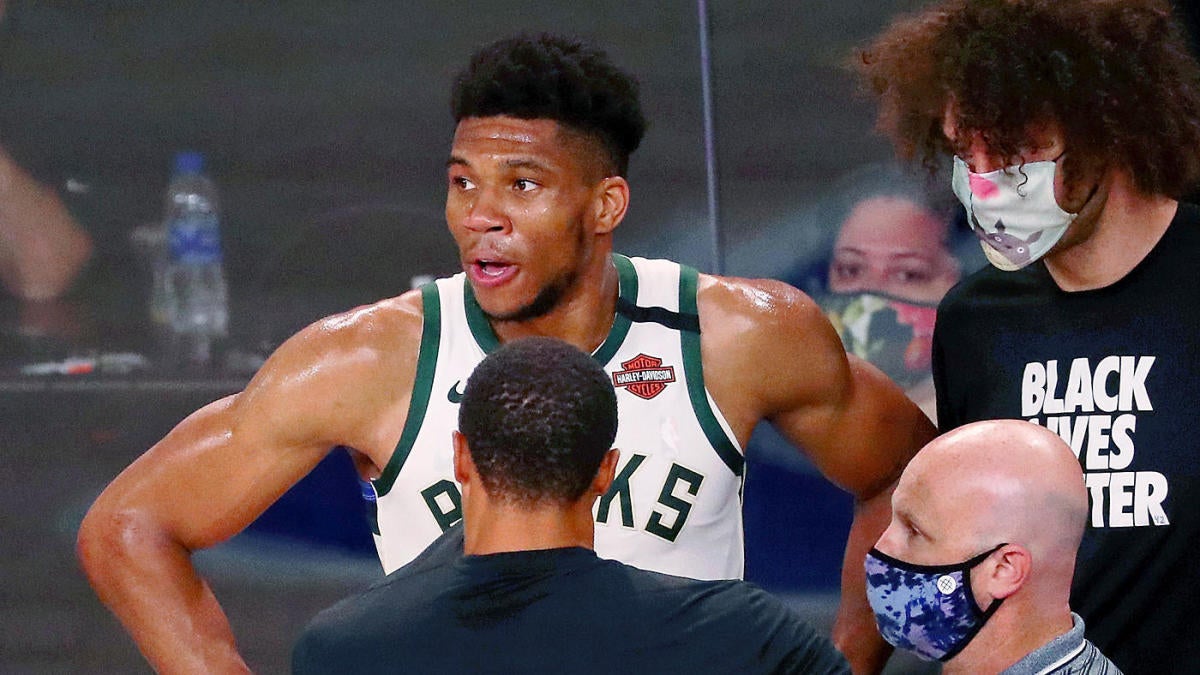 Reigning MVP Giannis Antetokounmpo is out for Game 5 of the Milwaukee Bucks-Miami Heat series on Tuesday night, the team announced.
Without Giannis in the lineup, Milwaukee will rely heavily on Khris Middleton and Eric Bledsoe to try and fight for another win against the Heat.
When Antetokounmpo arrived to the arena ahead of the Bucks warmup for Tuesday night's game, he was wearing a boot on his right foot, but didn't have too much of a limp when he walked.
He was able to shoot his free throws, which would have allowed him to return, but the Bucks ruled their superstar out for the rest of the game just after the halftime whistle.
Nothing has gone right for the top-seeded Bucks in this series, and losing Antetokounmpo for Game 5 is a huge blow for a team that had its sights set on the NBA Finals.
Middleton will be asked to turn in a similar performance to his 36-point outing in Game 4, to give Milwaukee any chance of staying alive in this series.