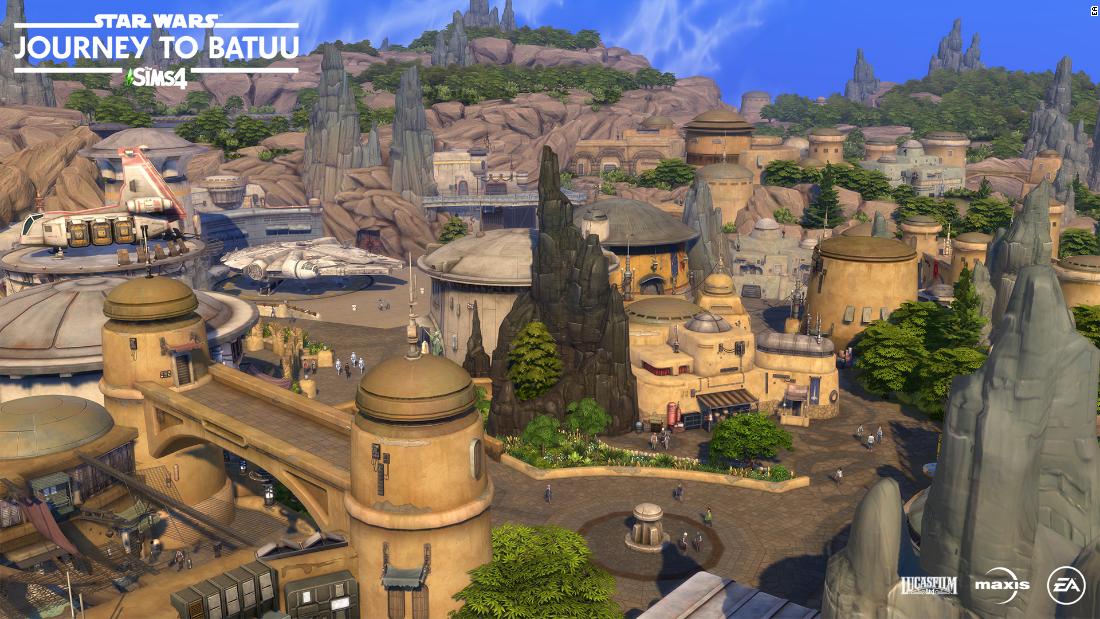 Once you choose to take a vacation, you're presented with a map of Batuu and its three sections: Black Spire Outpost, First Order District and Resistance Encampment.
You can pull pranks on Stormtroopers, try to strike up a relationship with Rey or Kylo and if it works out, even give a baby a shot.
Stands and stores, like other Sims locations, cannot be entered, but rather a window pops up to buy trinkets and goodies.
It certainly brought back memories from the parks, but where else can you drink alongside a Stormtrooper and vent to the person inside the suit?
For instance, you'll learn the Tie Fighter has a lot of firepower, so it would be wise to not let it near the resistance outpost.
You can choose to challenge other Sims on Batuu, take a lightsaber home (you'll need to make two and gift it to someone to play with them) or even fight against Kylo Ren or Rey.