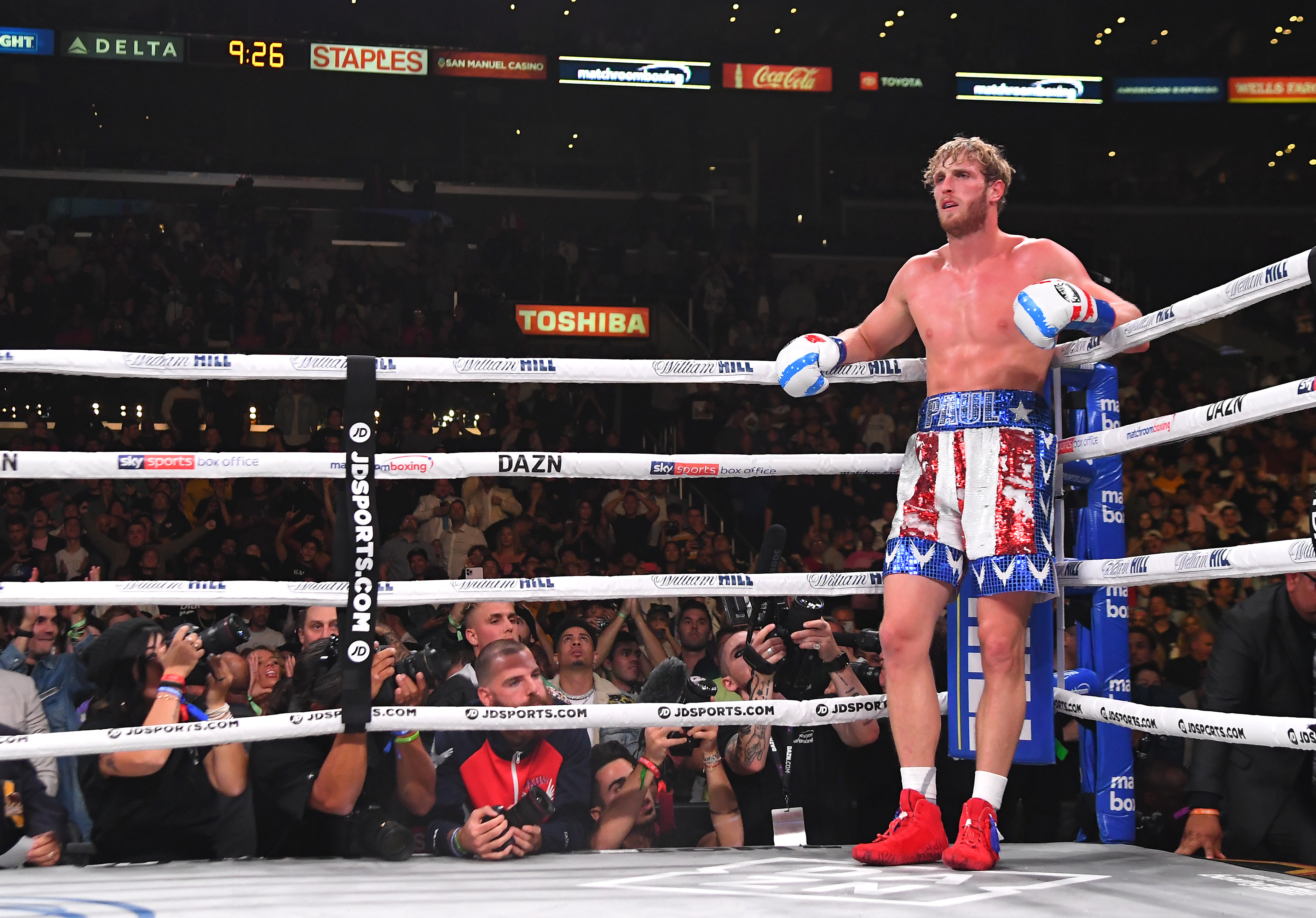 Almost a year after YouTube star Paul challenged the boxing champion to "bring it" to the ring, Mayweather has reportedly agreed to the match.
According to YouTuber Keemstar—otherwise known as Daniel Keem—the pair have signed up for a boxing match set to take place before the year ends.
Logan Paul waits in a neutral corner after he knocked down KSI during their pro debut fight at Staples Center on November 9, 2019, in Los Angeles, California.
In November, the 43-year-old wrote in an Instagram post that he was working with UFC boss Dana White and would soon "bring the world another spectacular event."
Since hanging up his gloves five years ago, Floyd came out of retirement to contend with UFC fighter Conor McGregor in 2017.
He also boxed with Japanese fighter Tenshin Nasukawa in October 2018 in an exhibition match that lasted 140 seconds.