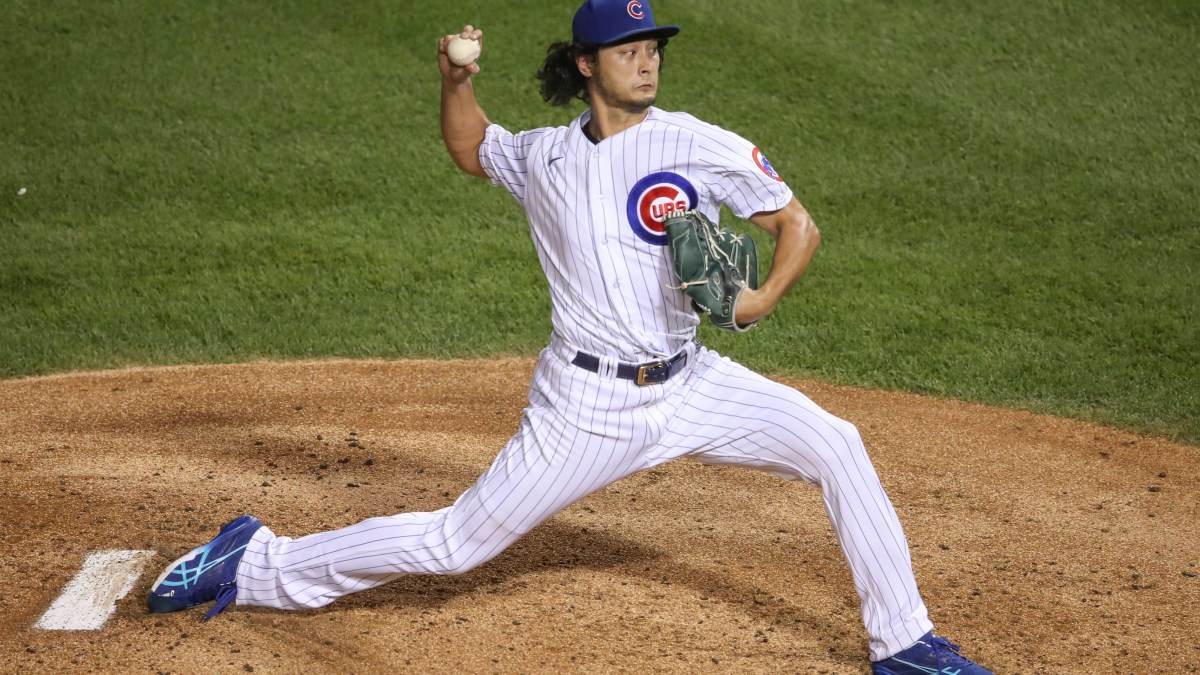 But Darvish, who already has said "I don't care" about the possibility of winning a first career Cy Young, has bigger things on his mind, either way, as the Cubs opened a five-game lead in the NL Central with 11 to play by beating Cleveland 6-5 on a back-to-back hit batters in the bottom of the ninth.
Darvish remains the Cubs' chance of going deep in the playoffs — even as he called his seven innings Tuesday "terrible" on a night he probably dropped far enough behind both Trevor Bauer of the Reds and Jacob deGrom of the Mets to eliminate a realistic shot at the award.
Darvish seemed to be referring to his two poor starts for the Dodgers during the 2017 World Series in which the Astros were later found to have cheated by electronically stealing signs.
And a night like Tuesday, against Cleveland, might actually suggest as much reason for faith in his ability to navigate the lineups and pressure of the postseason as the dominant, seven-start winning streak that put him in Cy Young contention in the first place.
But Darvish gave himself enough credit to recognize that some of the changes he has made since midseason last year — and the confidence that led him a few weeks ago to say he felt better than he did even in his prime — were the difference in him getting through seven innings on 100 pitches.
At 34, Darvish (7-2, 2.00 ERA) is still a near-lock to receive Cy Young votes for the first time in seven years, and with two starts left might yet push Bauer and two-time reigning Cy Young winner deGrom (who puts his league-leading 1.67 ERA on the line Wednesday against the Phillies).