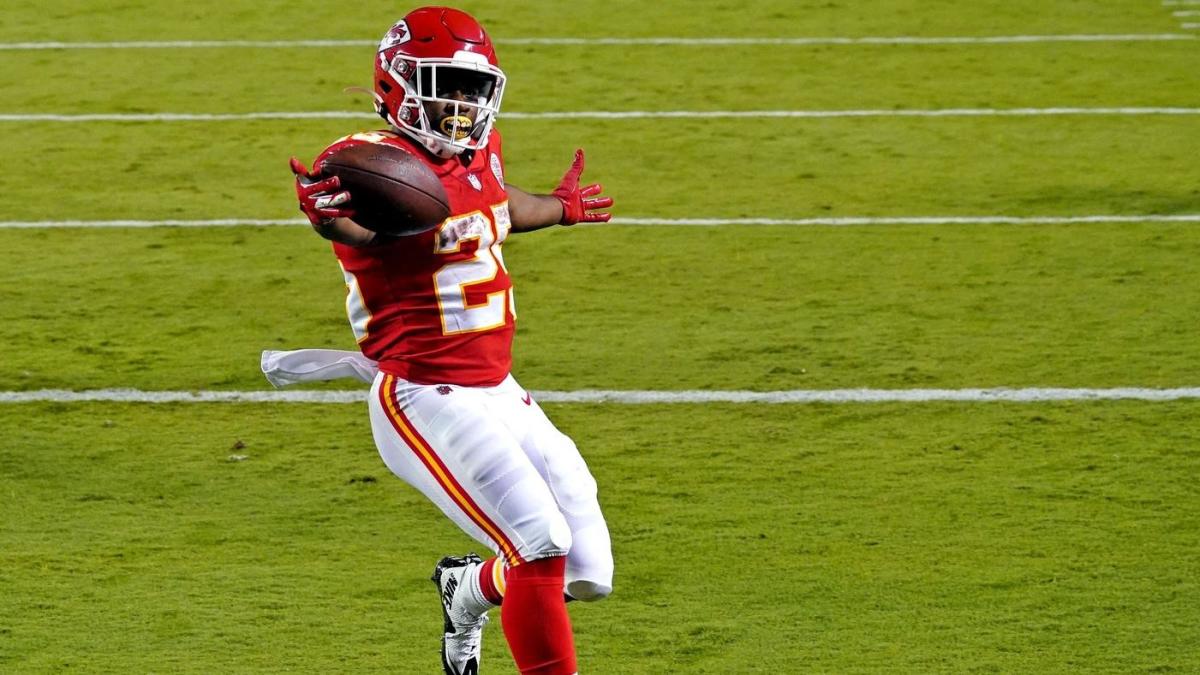 Kansas City Chiefs players and coaches raved all week about Clyde Edwards-Helaire and the dynamic he brought to and offense that was already one of the best in the NFL .
Edwards-Helaire made them look wise when he put on a clinic in his NFL debut during Thursday's 34-20 win over the Houston Texans , finishing with 25 carries for 138 yards and a touchdown.
Edwards-Helaire became just the 10th running back in NFL history to rush for 100 yards and score a rushing touchdown in his first career game, and was the first running back to accomplish the feat since Saquon Barkley did it in 2018.
The Chiefs ran the ball 34 times in the opener signaling a potential change in how the offense will operate moving forward with Edwards-Helaire now in the mix.
For reference, they didn't have a single game with 30 carries during the regular season and postseason last year.
The impact of Edwards-Helaire on the Chiefs offense is already paying dividends and it feels like he's only just scratching the surface.