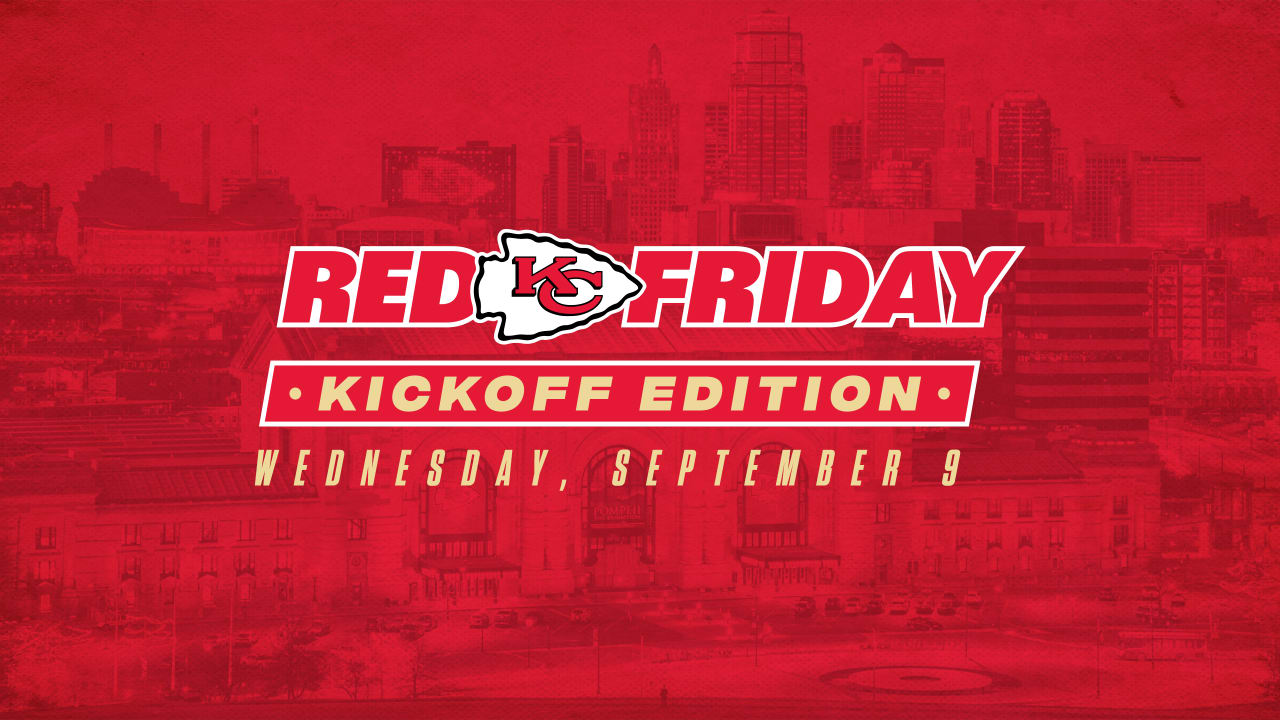 The Kansas City Chiefs will celebrate the 29th edition of Red Friday on Wednesday, Sept. 9 prior to the team playing the Houston Texans in the NFL Kickoff Game on Thursday, Sept. 10.
Termed Red Friday – Kickoff Edition, festivities will take place during the week leading up to the game, with Super Bowl championship branding throughout the city, including paintings near prominent local landmarks; light, fountain and statue displays; and Red Friday flag sales on Wednesday morning.
In celebration of the club's victory in Super Bowl LIV, this year's Red Friday flag features a special championship design theme and will be sold for a minimum donation of $5 at more than 135 Kansas City- and St. Joseph-area McDonald's restaurants with the net proceeds from flag sales benefiting Ronald McDonald House Charities of Kansas City.
"We have an incredible opportunity to use the platform around the NFL Kickoff Game to highlight the amazing work that RMHC-KC does for kids and families while generating excitement and energy for the players and coaches to feel and the world to see."
Since the inception of Red Friday, newspaper, magazine and flag sales have raised more than $2.3 million for local charities, with an emphasis on assisting youth in need.
Additional Red Friday information, including a map of sales locations in Kansas City, St. Joseph, Springfield and Topeka, as well as the opportunity to purchase flags online, is available at www.chiefs.com/redfriday .