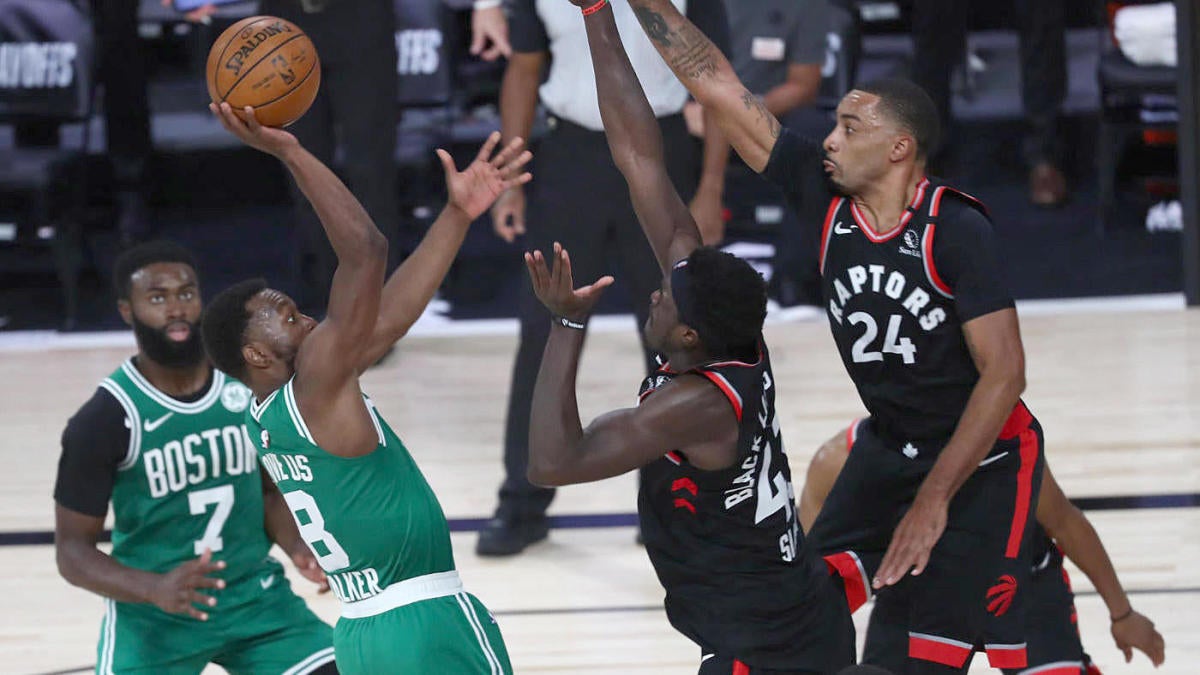 VanVleet misses the prayer 3, now Kemba goes to the line up three.
Grant Williams misses both, but Tatum saves the day with the offensive rebound.
Kyle Lowry is done for the night with six fouls.
The Celtics are closing with a rookie in Game 7, Grant Williams.
Kyle Lowry draws a charge!
Everyone cross off the free square on their Raptors bingo card!