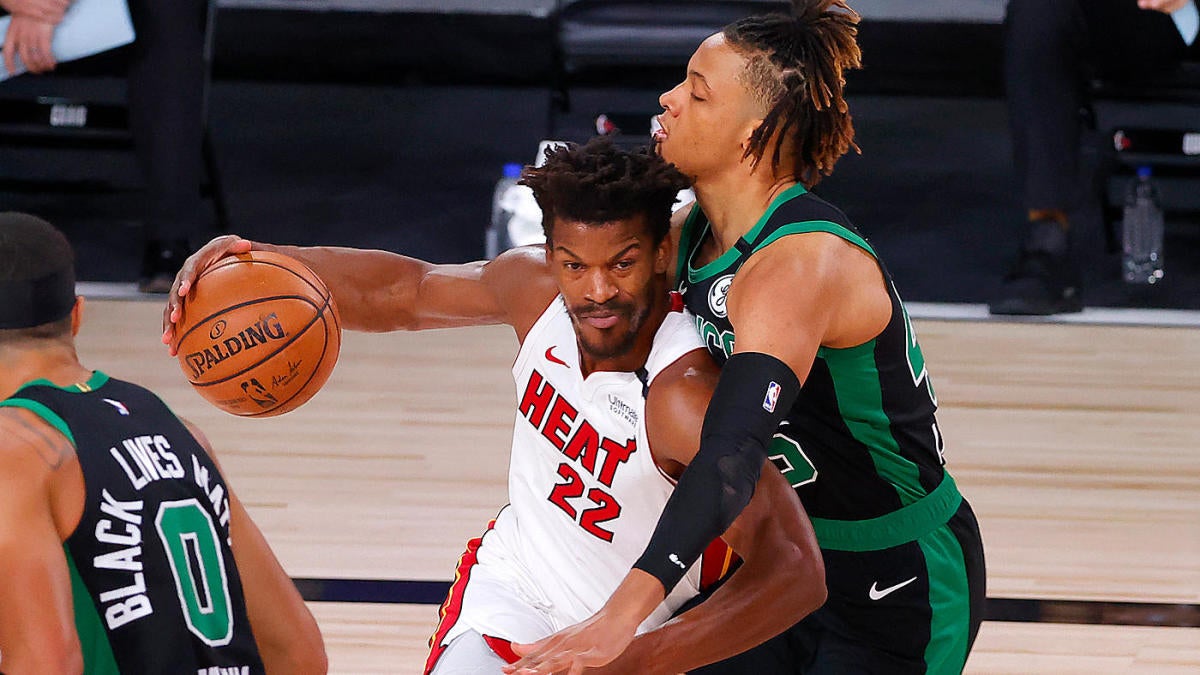 Smart with a lob pass to Brown, and Butler breaks it up.
After Butler makes two clutch FTs, Boston is down 106-101 with 7.4 seconds left.
Butler just couldn't handle the pass from Herro and it went out of bounds.
Dragic pick and pop with Crowder, who misses a 3.
Bam gets in his way, so he kicks it back out to Brown, who makes ANOTHER huge 3.
About a minute left, Dragic vs. Theis again, and this time he makes a 17 footer off the dribble.