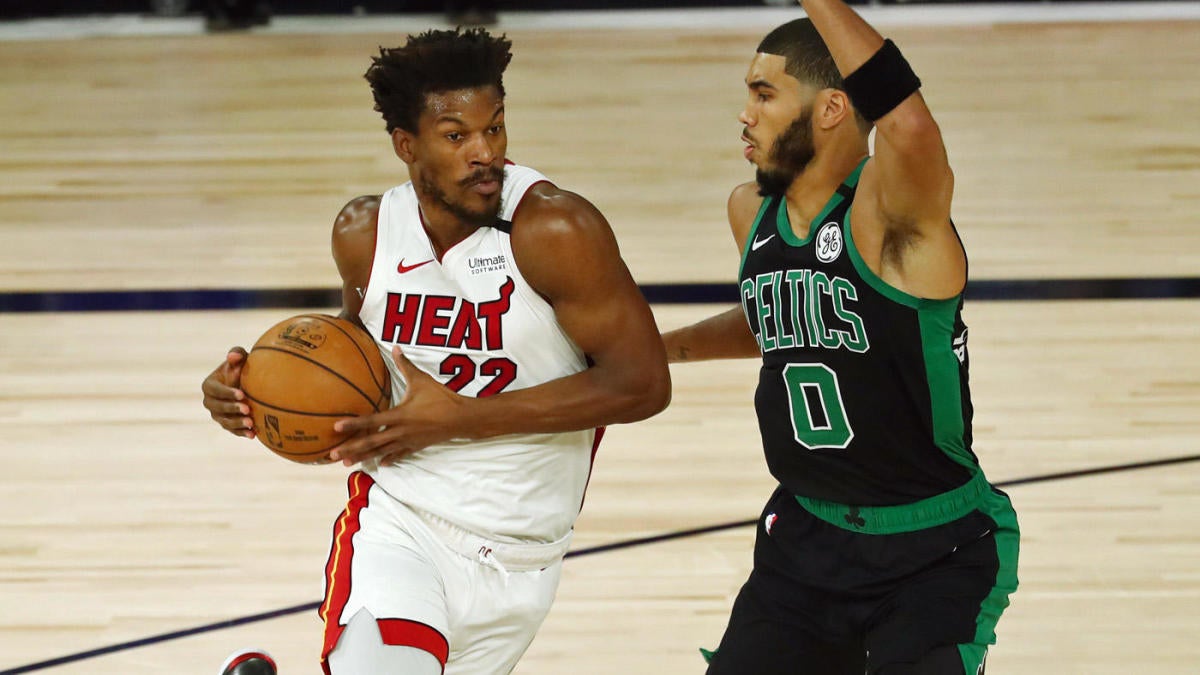 Hayward attacks Olynyk on a switch and finds Theis for a dunk.
Boston's had trouble with Miami's high pick-and-rolls all series.
Dragic has been playing so well, but if he's taking stepback 2s over Tatum I think Boston will be happy.
Great defensive play by Crowder, helping on a Jaylen Brown drive and forcing a jump ball.
Kemba Walker is not happy about getting called for a foul against Jae Crowder in transition.
Dragic hits a 3, and then Tatum drives right past Duncan Robinson for a layup.