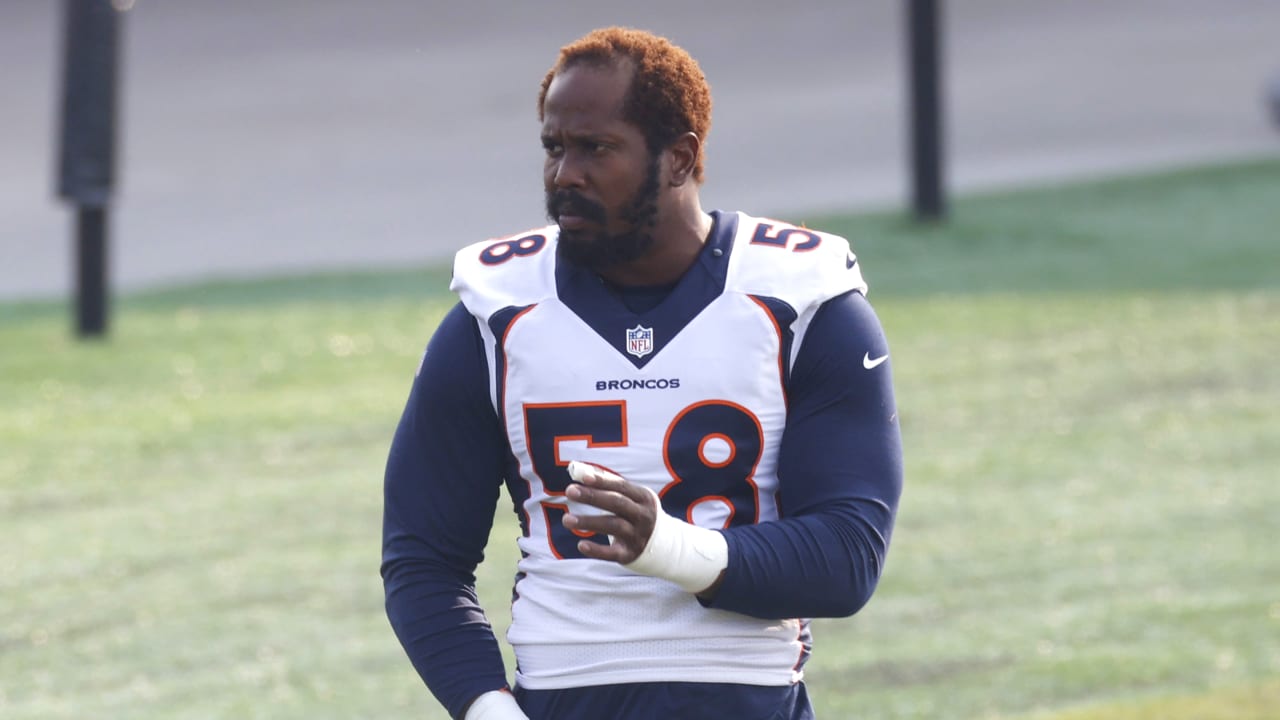 Rapoport later reported that the initial results indicated a season-ending tendon injury but Miller plans to seek a second opinion from Dr. Robert Anderson in Green Bay on Thursday.
Considered one of the league's best defenders for nearly a decade, Miller went through a bit of a slump in 2019, caused in part by the loss of fellow defensive terror Bradley Chubb for the season after Week 4.
Despite being the target of constant double teams and having his numbers fall below his normal all-world standards as a result, Miller was still named to his eighth Pro Bowl and joined the prestigious 100-Sack Club.
Chubb's pending return from a torn ACL brought with it an added sense of excitement due to the fact that the dynamic duo would be back together again.
The chemistry and keen play-making ability the two displayed in 2018 -- Chubb's rookie season -- quickly turned them into one of the more dangerous pass-rushing duos in the NFL; they combined for 26.5 sacks, 108 tackles and 47 QB hits and started every game.
Year 10 was shaping up to be a promising one for Miller but, depending on the results of the second opinion, his return to the gridiron could be pushed back to a later date, which is the absolute last thing Vic Fangio and Co. wants to hear.