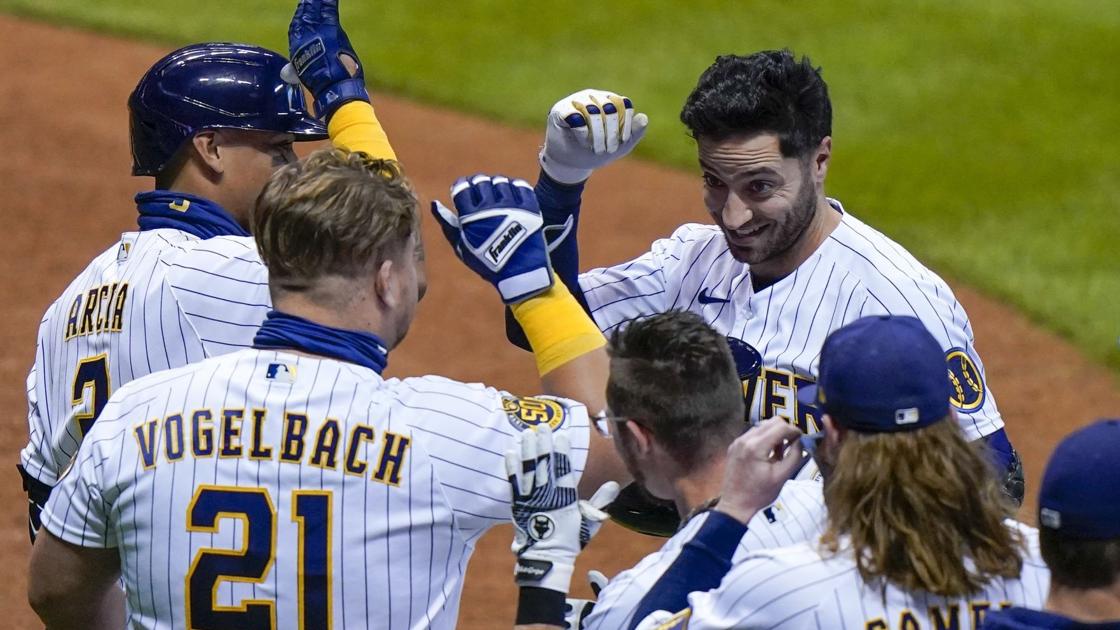 Ryan Braun is congratulated after his sacrifice fly enabled the Brewers to gain a game on the NL Central-leading Cubs on Friday night at Miller Park.
The right-hander allowed one hit and struck out a career-high 12 batters over seven scoreless innings as the Brewers opened a crucial homestand with a 1-0 victory over the NL Central Division-leading Chicago Cubs at Miller Park.
Christian Yelich had struck out three times before starting the Brewers' rally with a walk against Rowan Wick to lead off the ninth.
He moved to third on Jedd Gyorko's single and, after Chicago (26-20) turned to reliever Jeremy Jeffress, came home on Braun's fly ball.
Woodruff didn't allow a hit until Ian Happ led off the sixth inning with a single to center and faced a bit of a jam when Anthony Rizzo reached on a fielder's choice that put two on with one out.
It's a situation that has been a bit of a problem for Woodruff over his past few starts as he'd breeze through the first few innings, run into trouble and see his outing come to an early end.