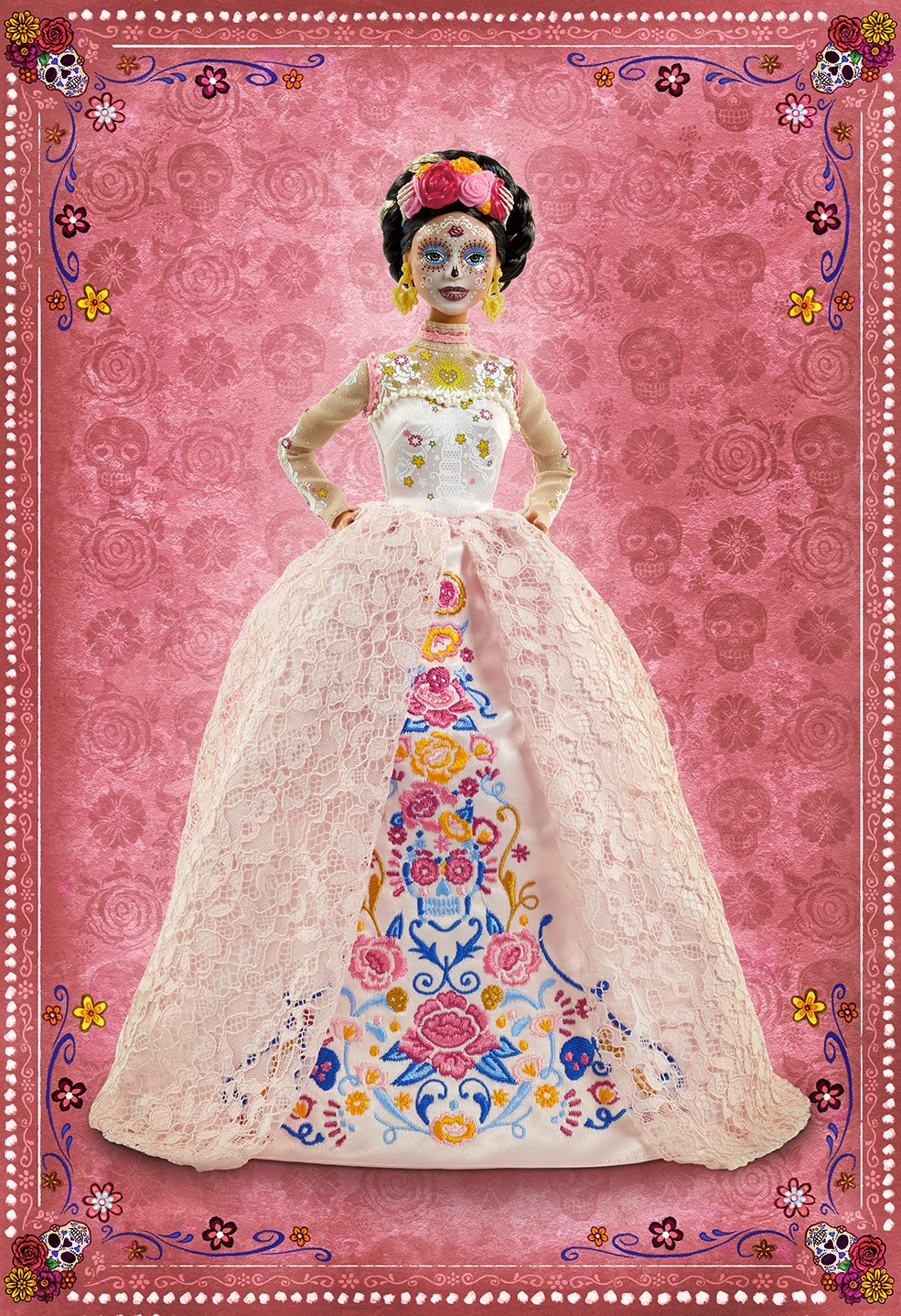 The new Dia de Muertos doll is wearing a light pink lace dress with a layer of embroidered floral and skeleton designs.
She is wearing a crown of skeleton hands holding roses and marigolds in her hair and her face is painted in a traditional calavera design, according to the announcement.
Mattel's newest Barbie doll is the second in the Dia de Muertos Collection.
"The Dia de Muertos celebration is very important because it honors and pays respect to family and friends that are no longer with us.
It is such a beautiful tradition and I love that Barbie is now honoring the Dia de Muertos holiday."
"The Barbie Dia de Muertos series is designed to honor the traditions, symbols, and offerings often seen throughout this time," the announcement said.