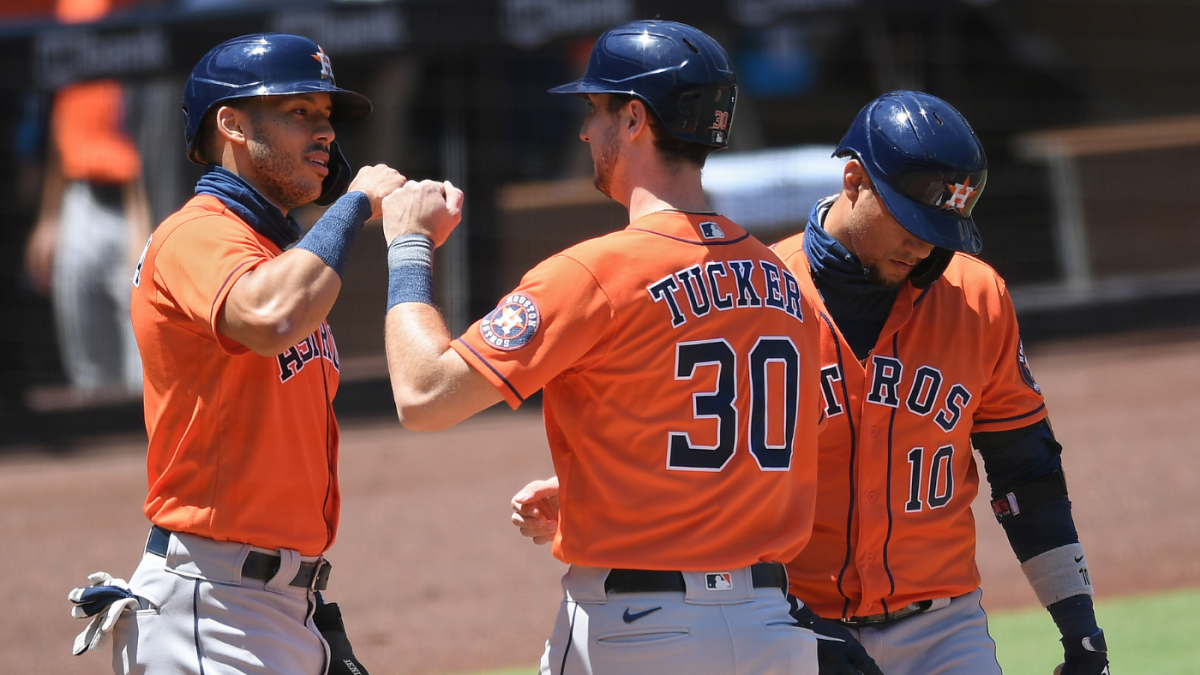 "It's a key series every time we play them as the season goes along," A's manager Bob Melvin told reporters over the weekend, including John Hickey of Sports Illustrated .
They needed 10 1/3 innings from their bullpen in Friday's extra-innings game because starter Lance McCullers Jr. exited with an injury before recording an out, then they played the doubleheader Saturday.
On the flip side, first baseman Yuli Gurriel has struggled a bit these last two weeks, hitting an empty .268/.279/.390 in 43 plate appearances.
Iron man Marcus Semien has been sidelined with a side injury for over a week, but could take batting practice Monday and return to the field soon thereafter, according to MLB.com's Martin Gallegos .
"It's not great timing, period, to lose a player like that," Melvin told reporters following the game, including Gallegos , adding the hip issue is something Chapman has dealt with on and off this season.
The Astros are without too many important players and their pitching staff is both extremely young -- 10 of the 15 pitchers on their active roster have less than one year of service time -- and a bit overwhelmed at the moment.