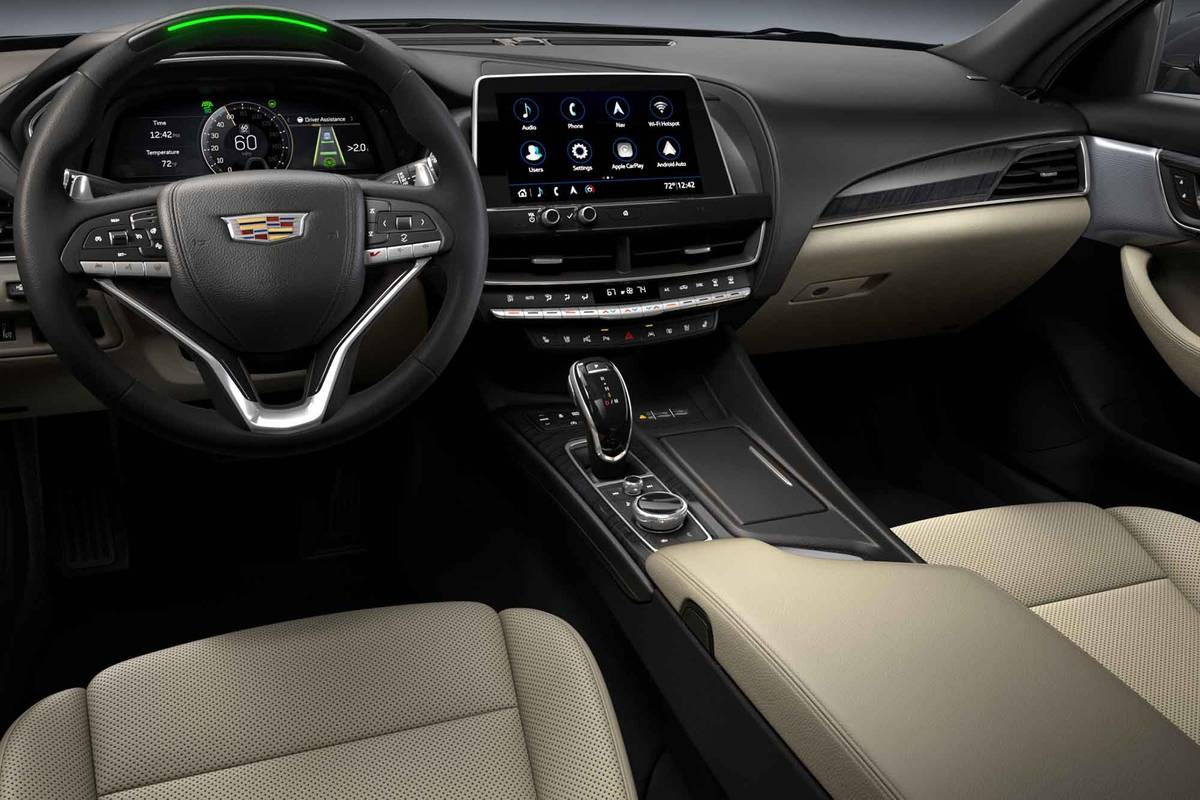 The Cadillac CT4 and CT5 , two sports sedans from GM's luxury brand introduced for the 2020 model year, have a raft of technology updates for 2021.
Both cars add wireless Apple CarPlay and Android Auto — a tethered connection was required for 2020 — as standard equipment for 2021.
Other changes for the 2021 CT4 and CT5 include a feature that prevents shifting out of Park until you buckle up — it can be deactivated and expires after 20 seconds — plus a new Diamond Sky Package on Premium Luxury trims that adds cosmetic treatments and upgraded brakes.
Once engaged, Cadillac's advanced driver-assist system can steer, accelerate and brake on designated highways while you sit with your hands in your lap; the latest iteration can also change lanes at your command.
It bears mention that Super Cruise and its ilk aren't attention -free systems — a capability still nonexistent in U.S. production vehicles and likely to remain that way for quite some time.
When Cadillac rolled out Super Cruise in late 2017 for the CT6 sedan, it required ponying up at least $70,000 on a well-optioned example to get the feature, then paying a monthly subscription to OnStar to keep it active after the first three years.