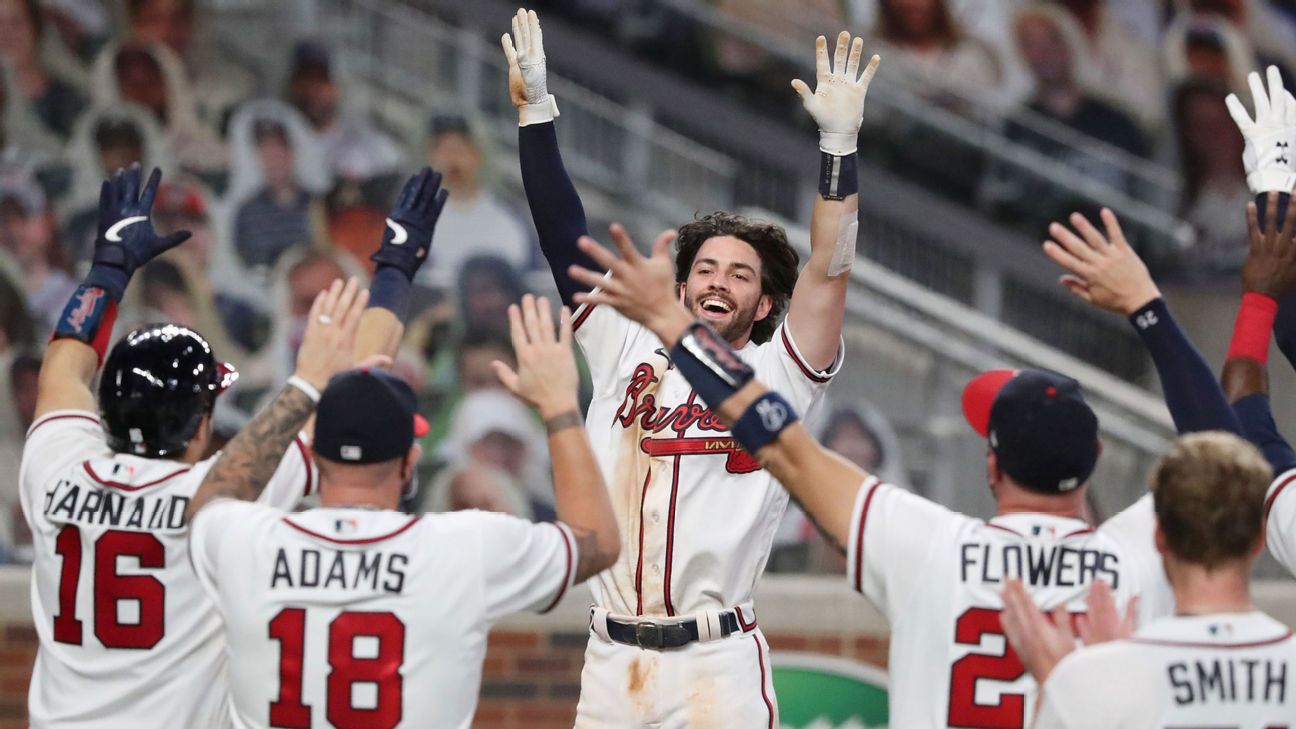 When Juan Soto homered in the top of the ninth inning on Monday night to give the Washington Nationals a 6-3 lead over the Atlanta Braves , he admired his blast and enjoyed a slow trot around the bases -- the seventh time in his 12 Major League Baseball games he has made such a trot, so he's been on the frequent-flyer tour.
It occurs to me that Cohen's comment combines nicely with the Mets' victory as a perfect summation of the NL East race so far.
The Braves remain the favorite -- according to FanGraphs, their odds of winning the division increased from 50.9% to 56.7% after Monday's victory -- but they are not a team without issues.
Since Aug. 3, the game in which Mike Soroka went down for the season, Braves starters have a 5.98 ERA while averaging fewer than four innings per start; Max Fried is the only reliable option they have going right now.
Anibal Sanchez struggled through his five innings for the Nationals, allowing three runs and seven hits while walking three and striking out just one batter -- and that was his best outing of the season.
Outfielders Adam Eaton and Victor Robles are off to slow starts, and rookie Carter Kieboom , replacing Anthony Rendon at third base, doesn't have an extra-base hit yet.