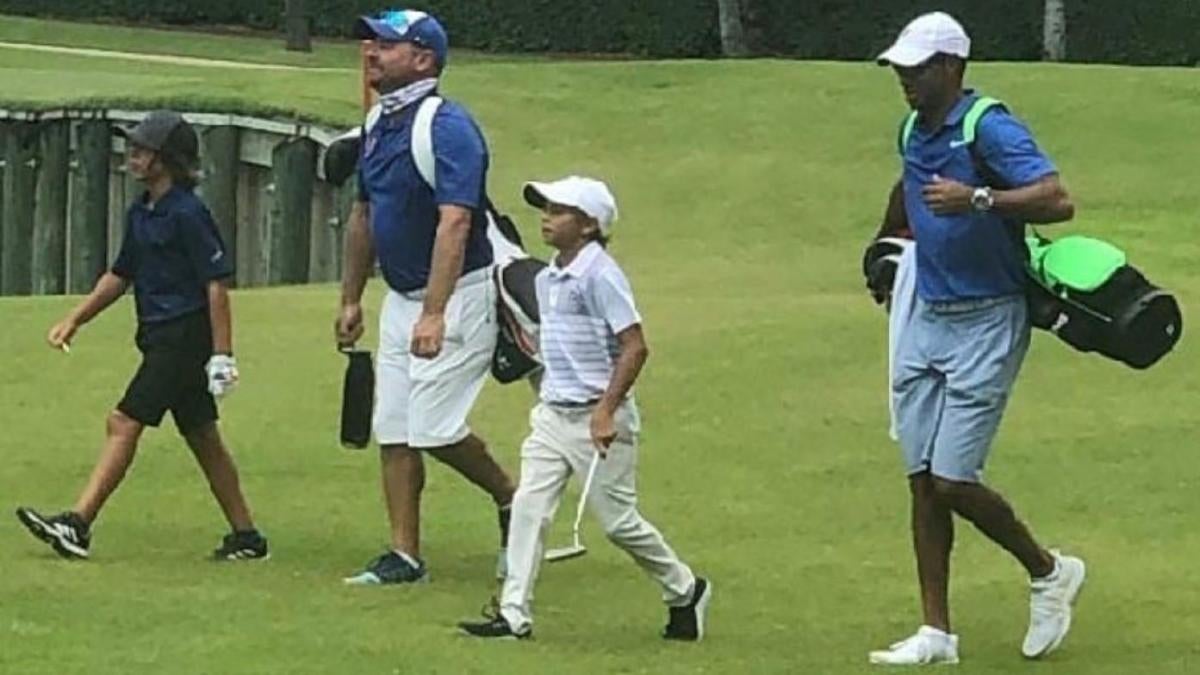 Woods won the nine-hole tournament by five strokes, shooting a 3-under 33 to clear finish atop the field.
As you can see on the weekend's scorecard, Woods was the only player in the field to finish under par.
One would think that growing up the son of a legendary golfer would help provide a bit of an advantage for a young competitor honing his skills.
The elder Woods has been complimentary, perhaps even envious, of his son's ability at such a young age.
I wish I could rotate like that and turn my head like that and do some of those positions, but those days are long gone, and I have to relive them through him."
Tiger better hope he channels his inner Charlie when he hits TPC Boston for The Northern Trust in the first leg of the FedEx Cup Playoffs this week.