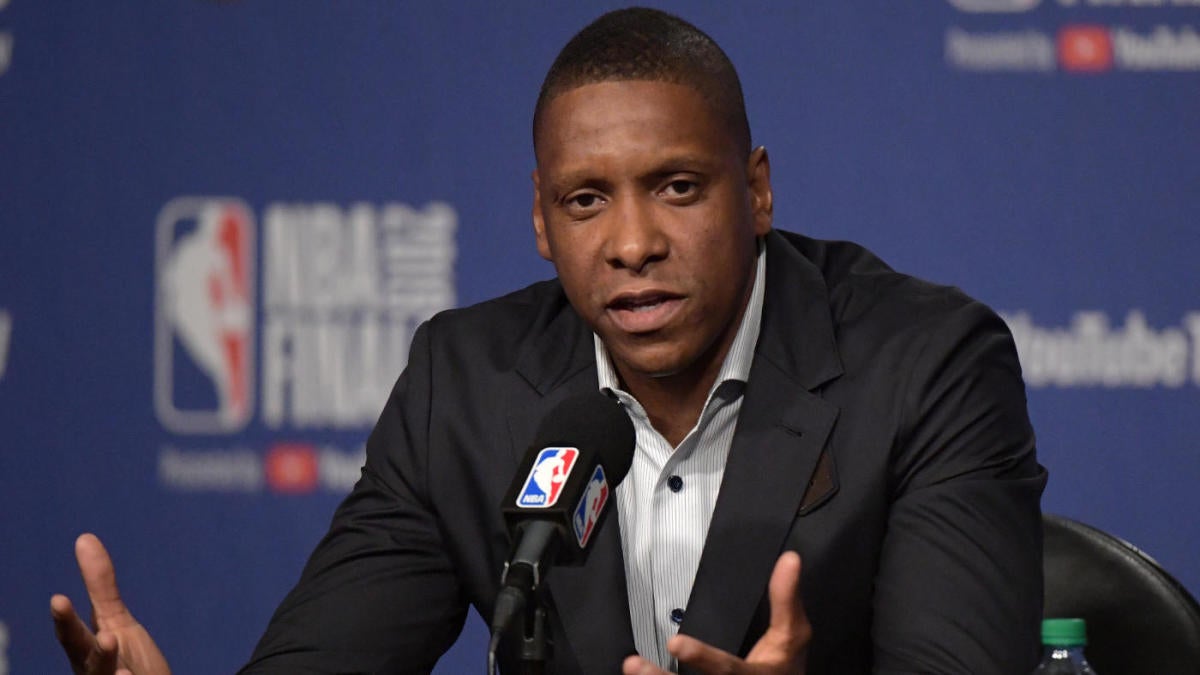 Watch Now: GEICO 15 - Monday Night NBA Playoff Recap: Raptors Survive Nets Comeback (1:36)
The broad story surrounding the incident involving Toronto Raptors president Masai Ujiri and an Oracle Arena security guard after Game 6 of the 2019 NBA Finals has long been known.
A physical altercation followed, and the security guard, Sheriff's Deputy Alan Strickland, has since sued Ujiri, the Raptors, and Maple Leaf Sports and Entertainment, the company that owns the team.
The Raptors released a statement on Tuesday supporting Ujiri and intimating their hope that the video proves his innocence in the matter.
While Masai has the full backing of Raptors and MLSE as he fights this injustice, we are aware that not all people have similar support and resources.
Strickland's lawsuit alleges that he suffered injuries to his head, jaw, chin and teeth during the altercation.