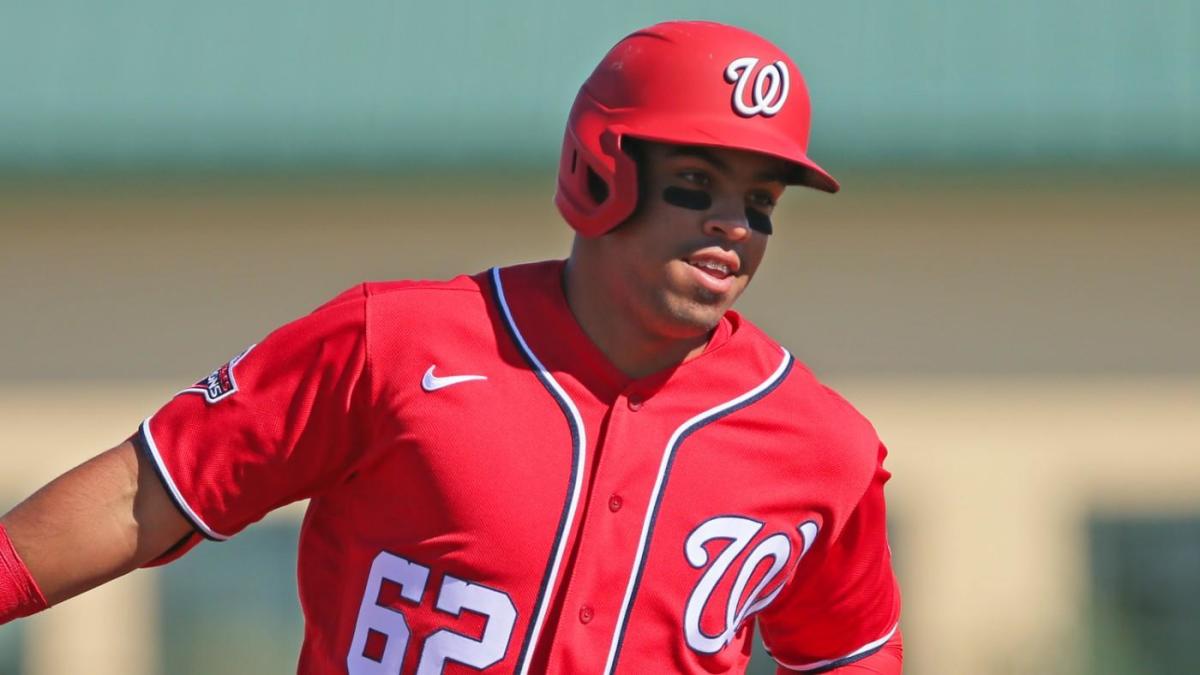 Washington Nationals second baseman Luis Garcia , the youngest player in Major League Baseball, made history against the Atlanta Braves on Monday night by becoming the first player born after January 1, 2000 to hit a home run in the big leagues.
Garcia, who turned 20 in May, is roughly 200 days younger than San Diego Padres right-hander Luis Patino .
Patino had been the youngest player in the Show until Garcia was promoted over the weekend as a replacement for the injured Starlin Castro .
( Toronto Blue Jays right-hander Elvis Luciano was the first player born in the 2000s to reach the majors; he did so last season after being selected in the Rule 5 draft from the Kansas City Royals system.)
Statistically, Luis Garcia had a poor season, hitting just .257/.280/.337 with five times as many strikeouts as walks in Double-A.
Dating back to the last round of expansion, the two most productive teenage hitting seasons have been authored by Nationals: Bryce Harper in 2012 and Juan Soto in 2018, according to Baseball-Reference's Stathead tool.