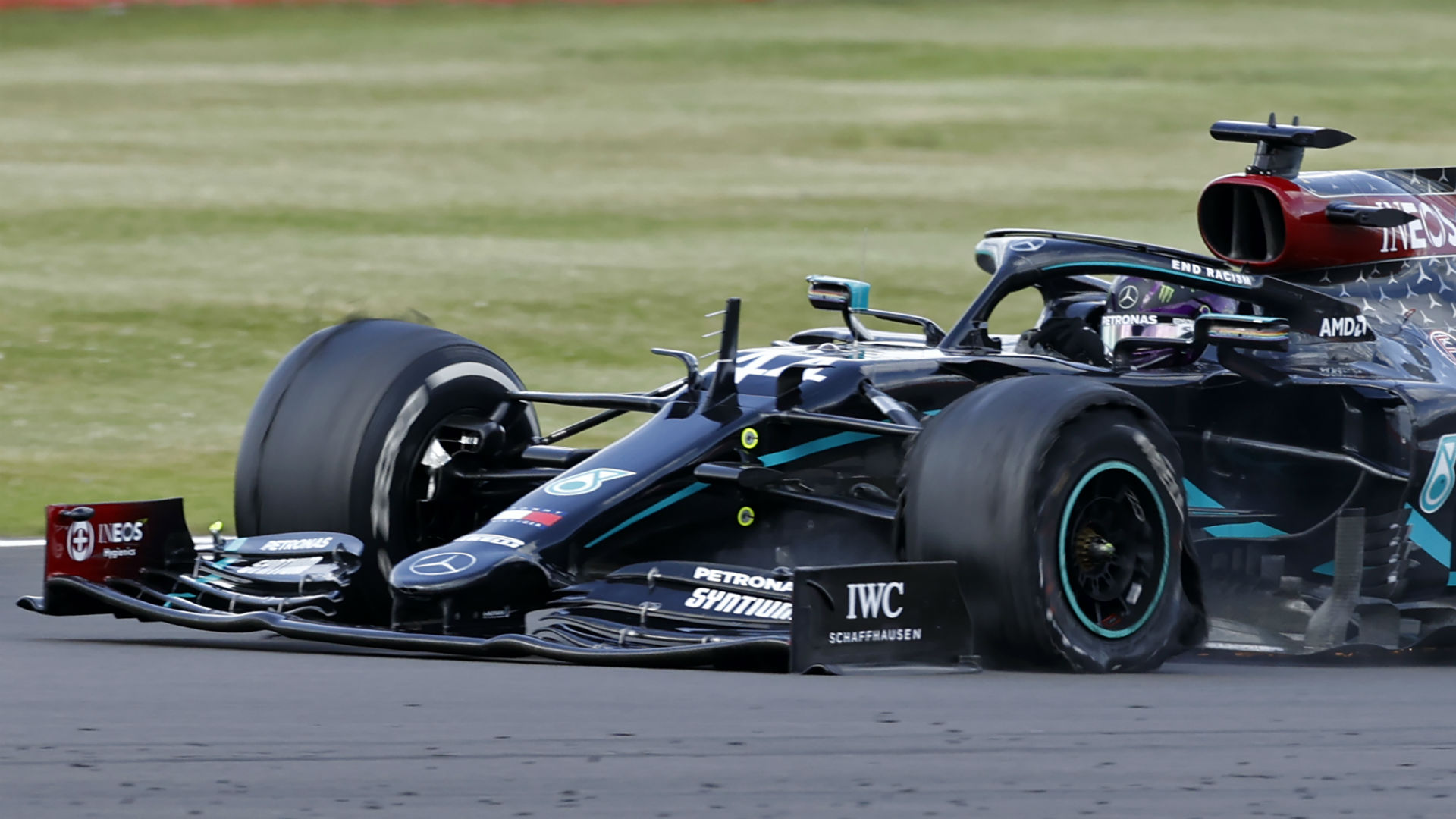 Hamilton took home his seventh win at Silverstone and he did with with a popped tire in the final lap of the race.
Interestingly, Hamilton wasn't the only Mercedes with tire issues, with teammate Valtteri Bottas having a blowout in the closing laps of the race, allowing Verstappen to overtake him.
It also opened the door for Charles Leclerc to take a podium spot after holding firm in fourth all race.
Hamilton has dominated the circuit while behind the wheel for Mercedes, taking home British GP victories in five of the last six years and his seventh win at Silverstone overall.
Leclerc finishes third, taking a podium spot after Bottas loses his left front tire in the closing laps of the British GP.
10:25 a.m.: An interesting development: Bottas says he's sensing a vibration in his car, and Verstappen just set the fastest lap for the race.