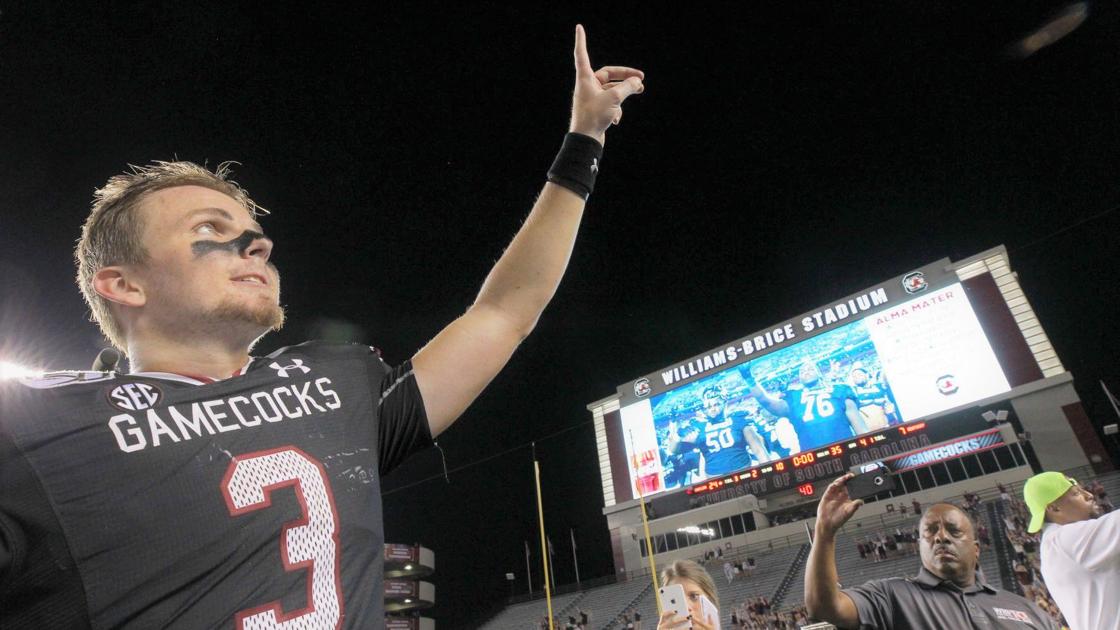 South Carolina quarterback Ryan Hilinski (3) celebrates the Gamecocks' win over Kentucky in Columbia on Saturday, Sept. 28, 2019.
It's been a long wait for the Gamecocks, who last practiced in March (excluding OTA workouts in July) and they have a few impact players who will try now to chisel out some playing time this fall.
It's a full-fledged competition at quarterback with Hilinski the incumbent and Hill the challenger trying to earn starter snaps.
Hilinski battled youth and injuries last season in 11 starts as a freshman but reports during the spring were encouraging.
Hill, who came with Mike Bobo from Colorado State as a graduate transfer, spent the spring rehabbing and will be ready to go as practice starts.
Both have their pros — Hilinski the former four-star prospect and Elite 11 quarterback and Hill the veteran who understands Bobo's system — but only one can win the job.