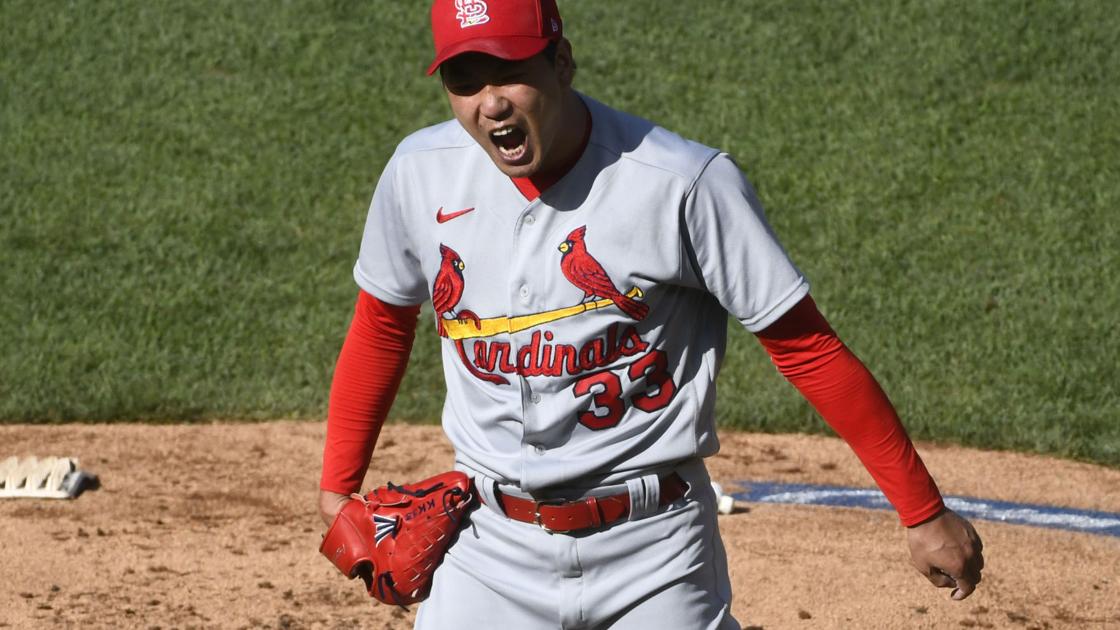 Cardinals reliever Roel Ramirez leaves Sunday's game after allowing four consecutive homers to the Chicago White Sox in his MLB debut.
Cardinals starting pitcher Adam Wainwright and catcher Andrew Knizner head to the dugout after warming up for the first game of Saturday's doubleheader.
There is no social distancing as Cardinals manager Mike Shildt consoles pitcher Carlos Martinez while taking him of the game last Tuesday, July 28, 2020, in Minneapolis.
Cardinals outfielder Justin Williams advances to third base on a teammate's hit during the July 17 intrasquad game at Busch Stadium.
COMMISH: Max Schrock, a .300 hitter as a lefthanded batter in the minors, factors as a potential big league reserve if he shows he can play more infield positions besides second base.
Rockies third baseman Nolan Arenado takes a tumble as Cardinals right fielder Dexter Fowler rounds third during a July 2018 game at Busch Stadium.