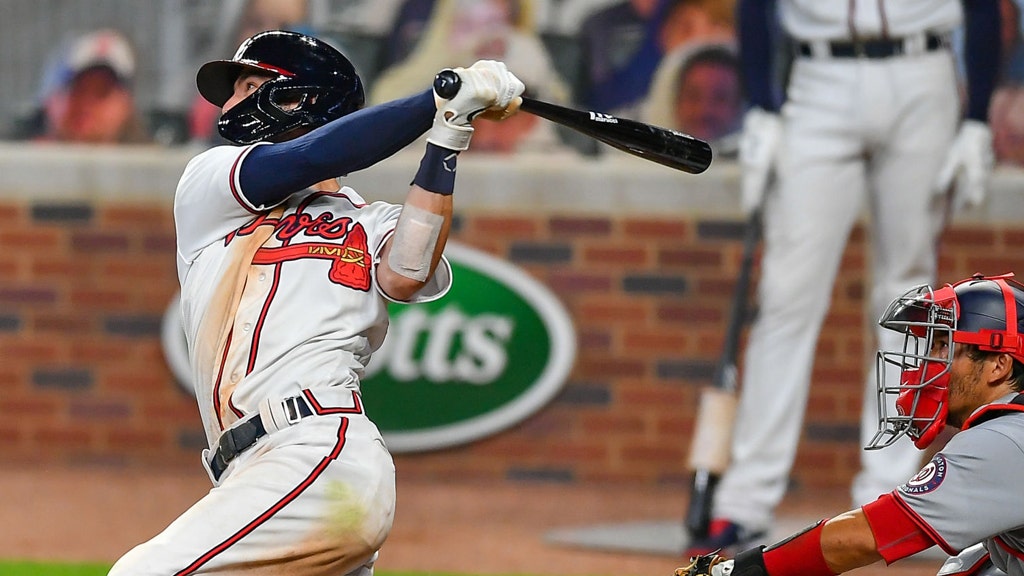 On a night when Washington's Luis Garcia hit a homer for the ages, Swanson delivered the decisive blow for the Braves with a two-out, two-run shot in the ninth inning to cap a four-run rally that gave Atlanta a stunning 7-6 victory over the Nationals on Monday.
Adam Duvall provided hope for the home team with a two-run shot that barely cleared the left-field wall off Daniel Hudson (1-2).
When he got to home plate, his teammates toasted him from afar in front of 40,000 empty seats, jumping up and down with their hands in the air to make sure they observed social distancing.
Will Smith (2-0) earned the win despite giving up a ninth-inning homer to Soto, who went deep for the seventh time in just 12 games on the day he was announced as NL player of the week.
Nationals: RHP Austin Voth (0-2, 3.21 ERA) gets the nod for Washington on Tuesday in the second game of the series at Truist Park.
RHP Josh Tomlin (1-0, 1.59) makes his first start of the season, hoping to duplicate the performance of Robbie Erlin on Sunday.