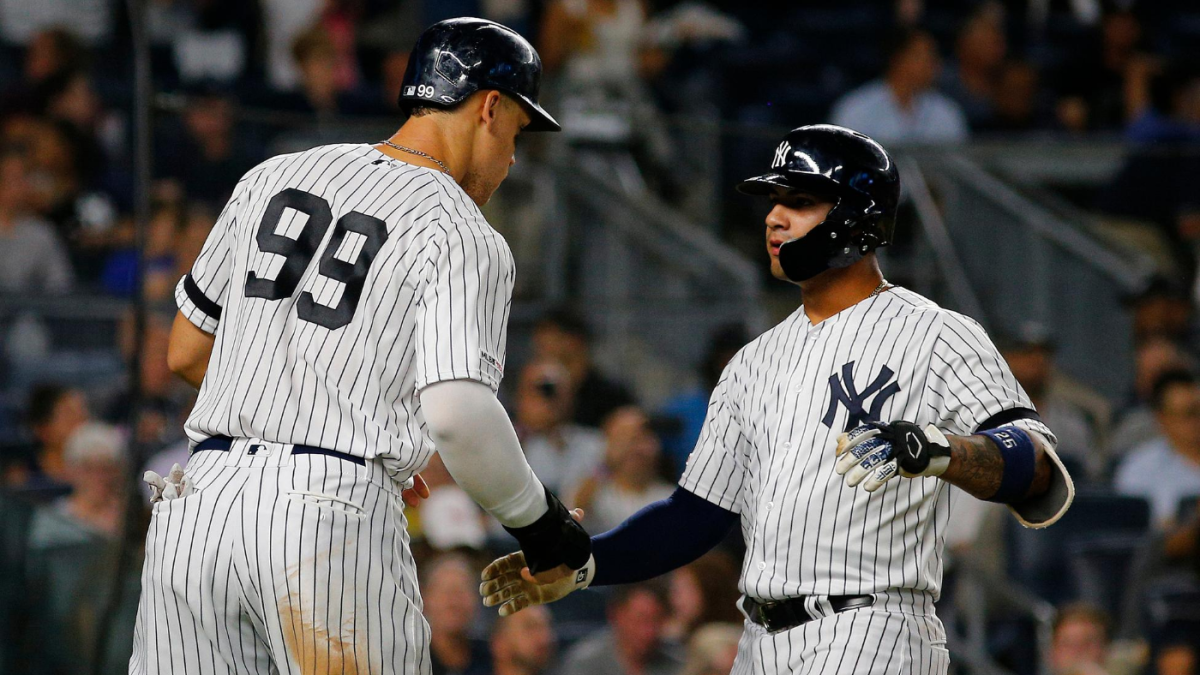 just like that, DJ LeMahieu singles and Aaron Judge homers.
JD with a soft bloop flyout to Judge in shallow right and Pillar was too far off first base and was doubled off.
Gleyber Torres single, but otherwise not a tough inning for Ryan Weber
Montgomery gets Pillar swinging on his first batter faced post-surgery.
oh hey, it's Jordan Montgomery's first MLB start since having Tommy John surgery.
just about to get underway in the Bronx between the slugging, 4-1 Yankees and the pitching-deprived 3-4 Red Sox