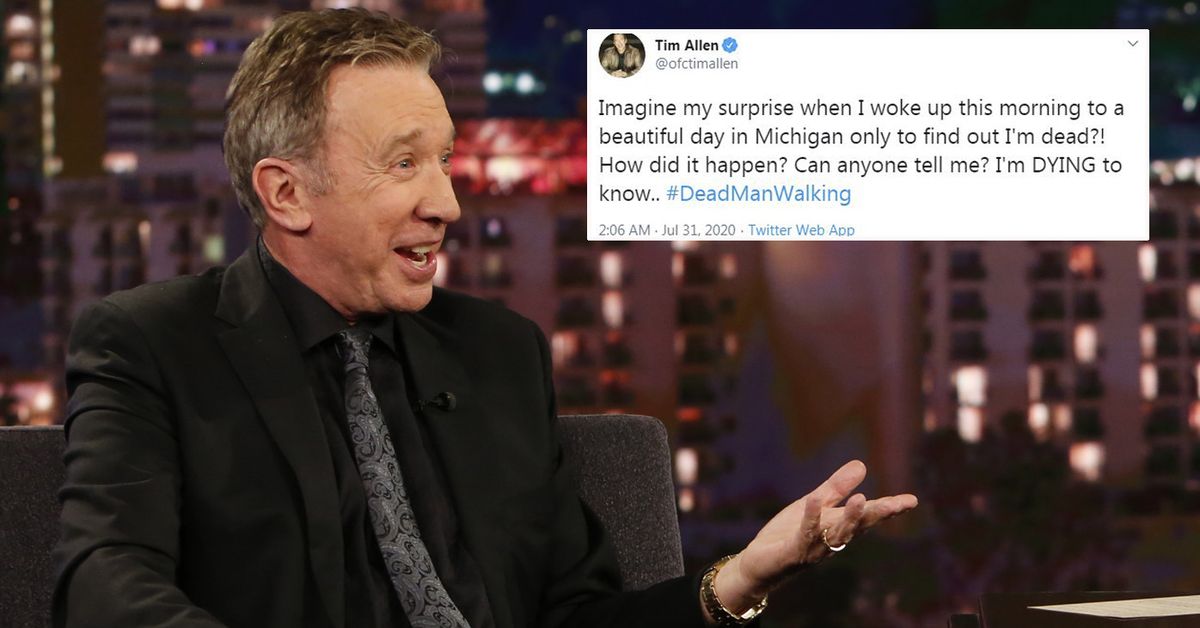 The 64-year-old Home Improvement and Last Man Standing star was left confused when he discovered his name was trending on Twitter along with the bogus hashtag 'RIP Tim Allen'.
Just ask Jeff Goldblum, Jackie Chan and Avril Lavigne , who've all been rumoured to have died.
Just three months ago, Twitter even claimed that Home and Away star Lynne McGranger passed away .
The duo were attempting to prove that they could make a random celebrity's name trend on Twitter, and Tim Allen was the next batter up.
"Imagine my surprise when I woke up this morning to a beautiful day in Michigan only to find out I'm dead?!
Some nosey neighbor saw what I was having for lunch and 'figured' I was going to die" he concluded, posting a picture of two fatty hot dogs.