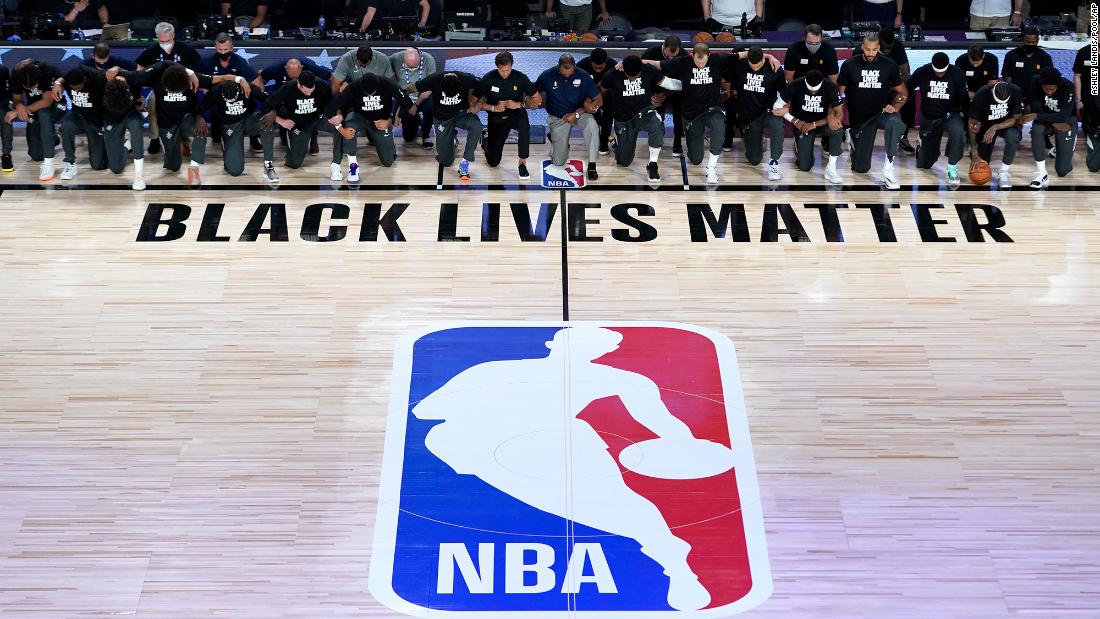 "I respect our teams' unified act of peaceful protest for social justice and under these unique circumstances will not enforce our long-standing rule requiring standing during the playing of our national anthem."
To promote meaningful change relative to social justice and racial equality, the New Orleans Pelicans have partnered with our players, staff and coaches to create a Social Justice Leadership Alliance committed to furthering the discussion, listening and learning and taking action to make positive change in our community and our country," it said.
The Jazz stated the team is "committed to advancing social justice and stand in support of the players, coaches and staff as they exercise their First Amendment rights, and use their voices, their experiences, and their platforms to peacefully express themselves."
All of these demonstrations come amid unrest in the US over the deaths of Ahmaud Arbery, Breonna Taylor and George Floyd, and mirror that of Colin Kaepernick during the 2016-17 NFL season.
The deaths have caused ongoing protests throughout the country , and resulted in calls for racial equality, social justice and police reform in the US, among other demands.
During any timeout or period break, players and coaches could still huddle like normal, but they had to sit in or congregate around movable chairs apart from the team benches.