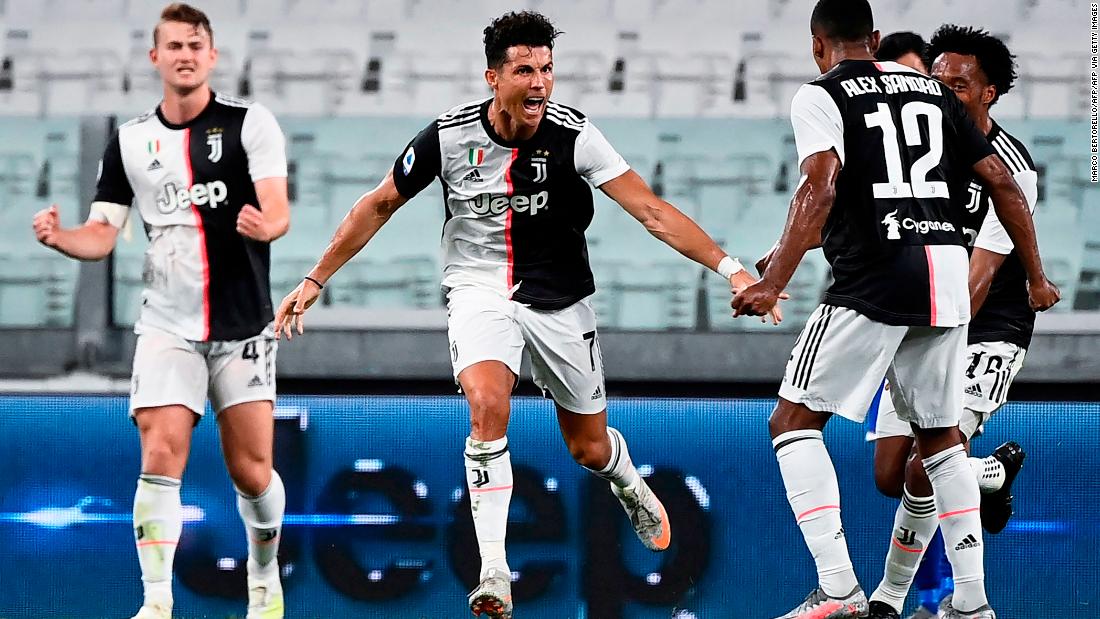 We claimed top spot two days in advance (of the league being suspended) and it is thanks to this group, because continuing to find motivation after winning a lot, as I said, is not easy."
Inter Milan's 3-0 victory over Genoa on Saturday ensured the Bianconeri would need a win to prematurely wrap up the league and move clear of a competitive group of team's including Atalanta and Lazio.
He also created his team's second when Audero could only push his shot into the path of Bernardeschi, who netted his first Serie A goal since September 2018.
Serie A was the first of Europe's major leagues to go behind closed doors and then to be suspended completely as the coronavirus started to sweep through Italy in March.
Ronaldo scored his 31st league goal of the season as Juventus won its ninth consecutive Serie A title with a 2-0 victory against Sampdoria.
Ronaldo, who has now won seven top-flight titles in his career, opened the scoring in Sunday's game before Federico Bernardeschi prodded in a parried shot from the Portuguese forward to wrap up the Scudetto.